Take a look at what's coming up in next week's episodes.
During Ray's launch at the boxing gym, tensions continue to rise between Joey and Derek. Derek warns Joey that no matter what he does, Alice will always come running back to him.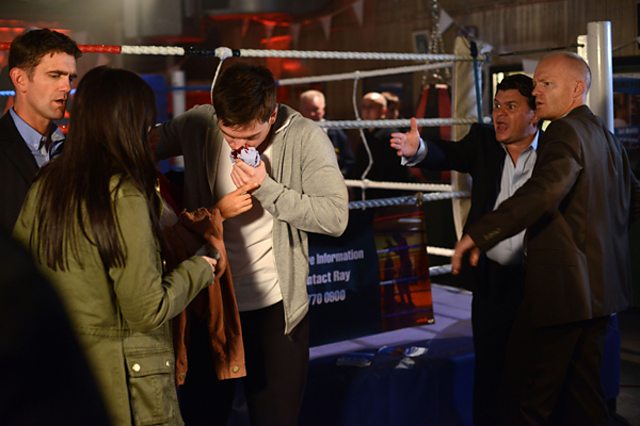 Fed up of his dad's controlling ways, Joey decides to play Derek at his own game. Whilst the launch is underway there is a sudden crash in the locker room before Joey staggers out with blood pouring from his nose. Max, Jack, Lauren and Alice look on with disbelief at Derek, who insists that he didn't do anything... but no one believes him!
There will be more spoilers on Tuesday, so make sure you come back to check them out!