Photo spoilers: Parental problems
Week commencing 18 April 2011: An emotional week in Walford, as Ronnie's revelation impacts upon residents of Albert Square.
Bye bye baby

A moving moment for Jack, as he comes to terms with handing back the child he thought was his to his real parents.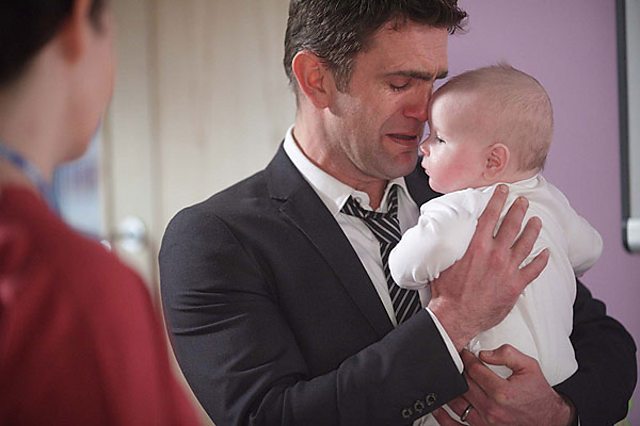 Reunited
Kat, Alfie and Tommy - a family again once more. And isn't the little 'un wearing an outfit only mum could have picked out for him?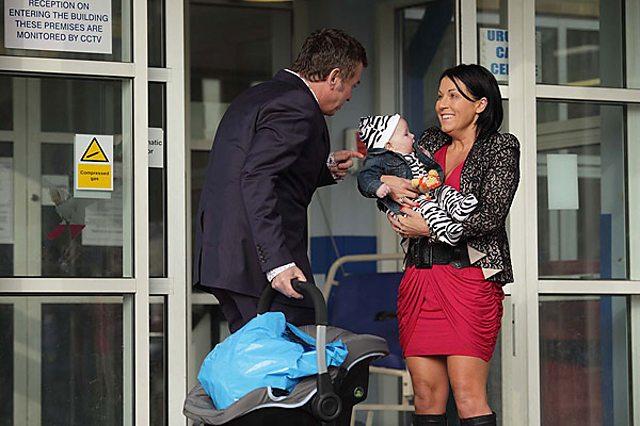 Face to face

Meanwhile, Ronnie's inside - and facing difficult questions from Jack about her actions. What will he make of her explanation?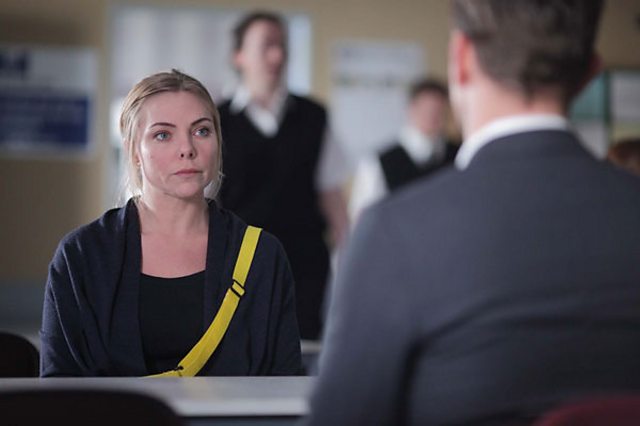 Tea and talk

Charlie's back - and with big news for Kat. What's he been up to whilst away from Walford? You might be surprised...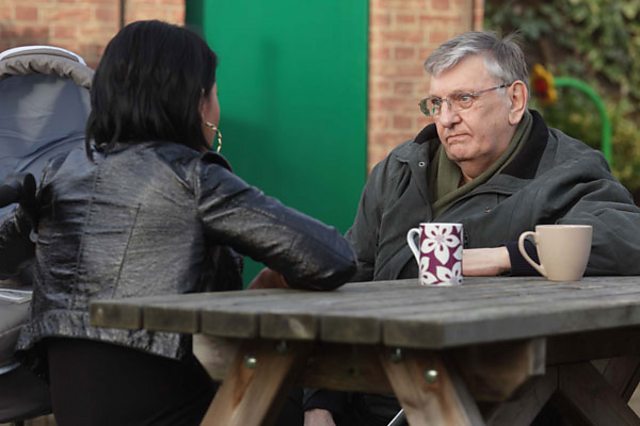 Hold the front page!

Don't quote us on this, but it looks like Whitney's being quizzed by a local journalist. But what's the story?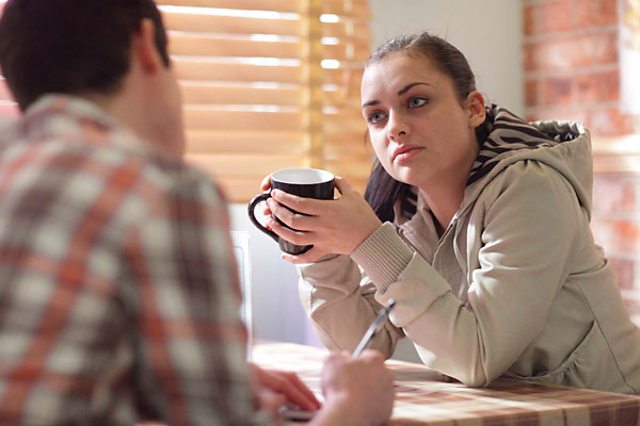 Big deal?

You have to hand it to Masood - his poker proposition to Phil could see him flush again. Let's hope he doesn't end up as the Joker...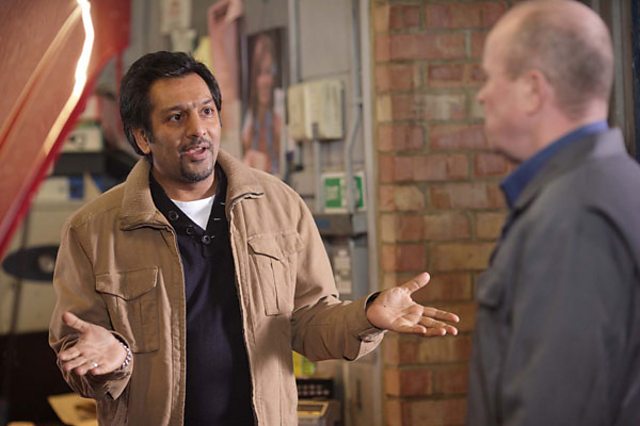 Gym buddies?

Jack catches Michael off his guard with an angry outburst in the boxing club. What are the two sparring over?