Photo spoilers: Least said, soonest Mehndi
Week commencing 20 June 2011
Nice day for a white (and orange and pink) wedding!
A radiant Afia and her entourage brighten up the Square with their wedding procession. Tamwar must be so excited...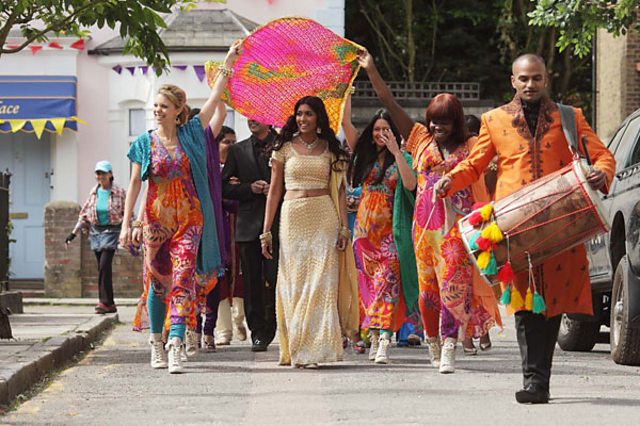 Putting on a brave face?

... or maybe not. Cheer up Tam, you only get married once. Or is it twice? Just so long as your folks don't find out!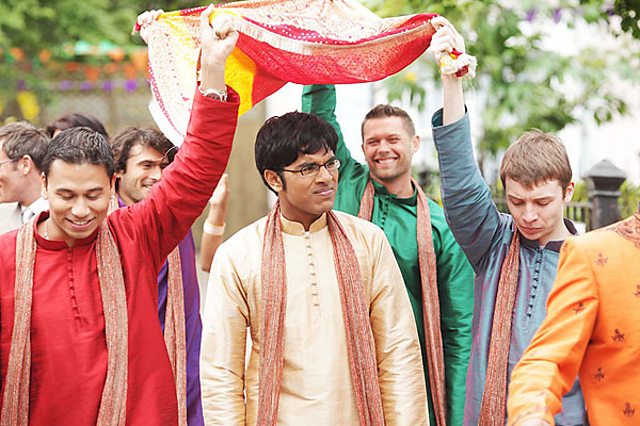 Hold me close
Meanwhile, Eddie and Carol show the youngsters how it's done. What could have sparked this sensational snoggage? Steady, Eddie!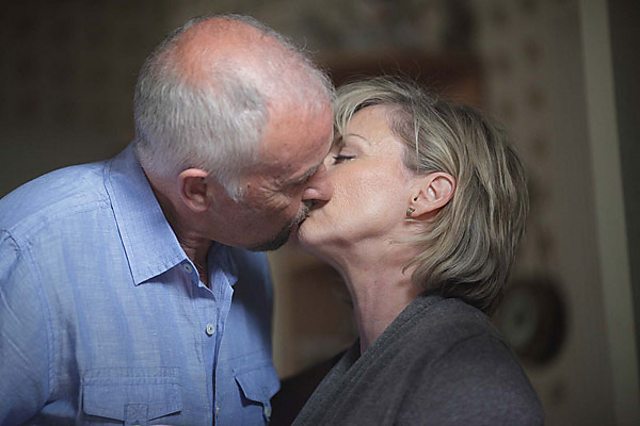 Mutual support
Phil continues to sponsor Rainie as she battles her demons, but surely Shirley won't stand for this hands-on approach? Expect fireworks if she catches them together.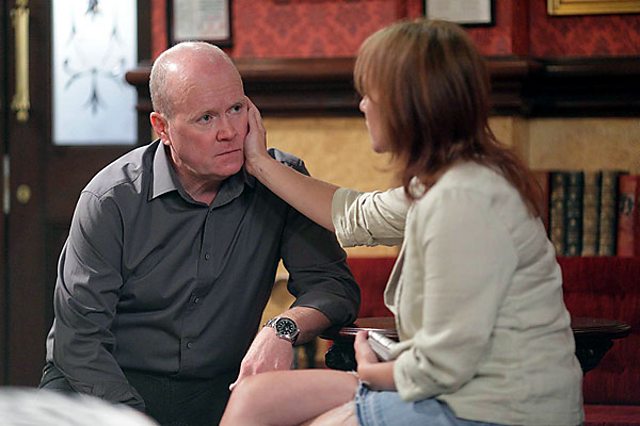 Frosty reception
Back at the wedding, it's all about to kick off as Masood gatecrashes the proceedings. Will Syed be able to calm things down?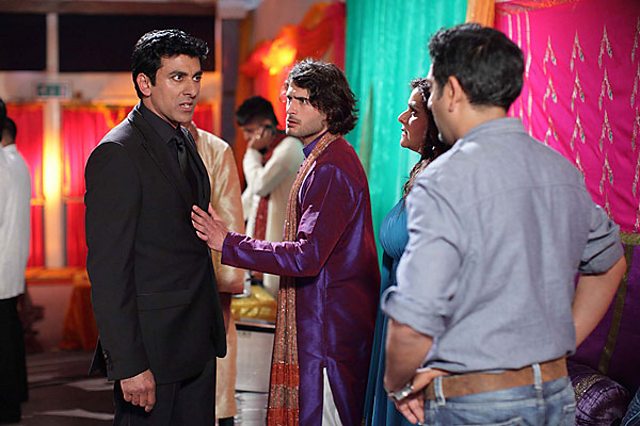 Weapon of Mas destruction
Tamwar and Afia probably expected some hits at their wedding reception, but preferably just from the DJ! Tam's pop taking a pop at Yusef surely wasn't how they intended to get this party started?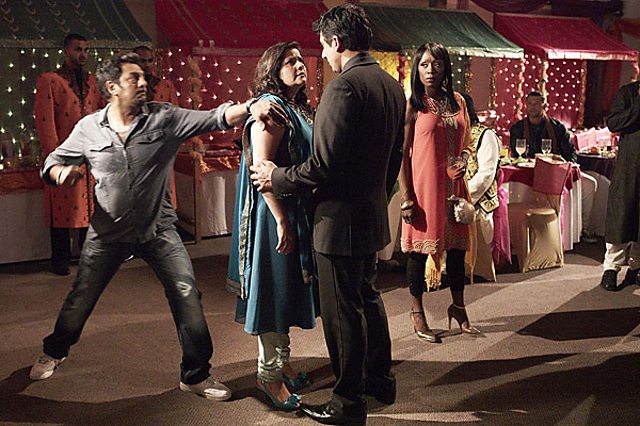 Hands off
Check out the body language as Tanya and Max square up for an uncomfortable encounter. Is there something Greg should know?