Here's a look at the week commencing 18th June...
The wedding's off!! Uh oh. Janine tells Michael she's cancelling the whole thing and he sees red. He barges into The Vic and heads for Jean, who he blames wholeheartedly. Luckily for her Jack and Ray are having none of it (check out those arms!) and force him back onto the street and into the gutter. Will this low moment in Mr Moon's life force him to reconsider his future?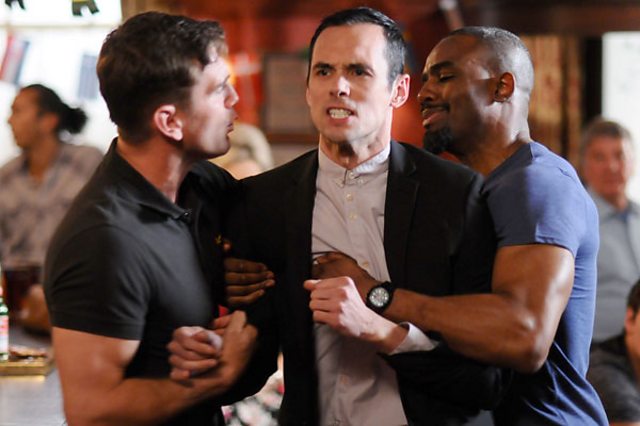 Check back on Tuesday for more pics!