Photo Spoiler: David in the headlights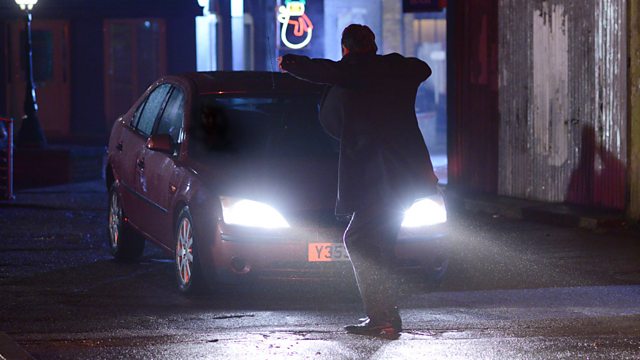 This Christmas Day, David finds his plans to blackmail Janine under threat as he finds himself caught in the headlights of a stolen car...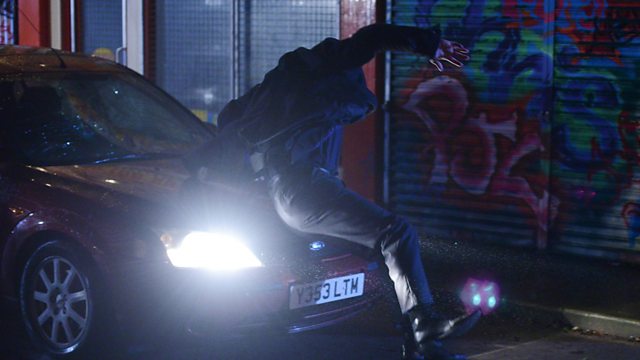 With no time to dodge the driver (and no one in sight to gallantly push him out of harm's way), it looks like Carol's not the only one getting a kiss from David this Christmas - as he ploughs into the car's bonnet!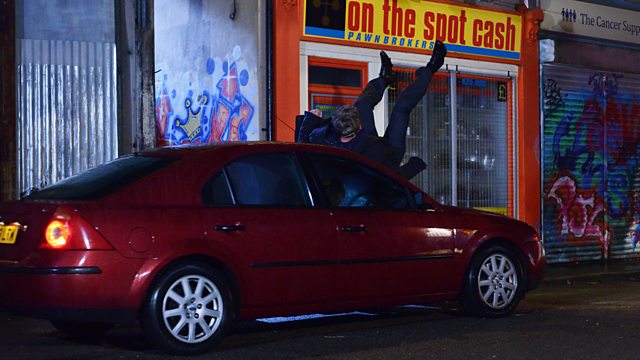 David is propelled towards the sky - but will he meet his maker in the air? Or will he come crashing back down to get his revenge on the cuplrit?
Something tells us Janine's surely behind this one - she has form, after all.. But will David survive? Or will he suffer the same fate as poor Danielle?
Find out if David lives to see the New Year when this scene airs on Christmas Day.