Photo spoiler: A 'friend' in need
Here's something we never thought we'd see. Sharon drags Phil to see a grieving Ian, despite the fact that the two men have hated each other for all of time.
When Sharon can't find the words to help her old friend, Phil steps in and offers him comfort and a hug. Good man.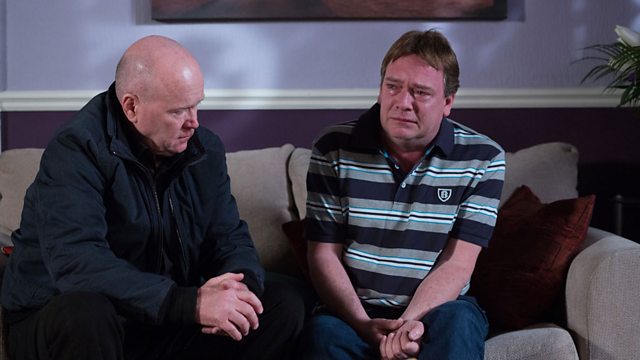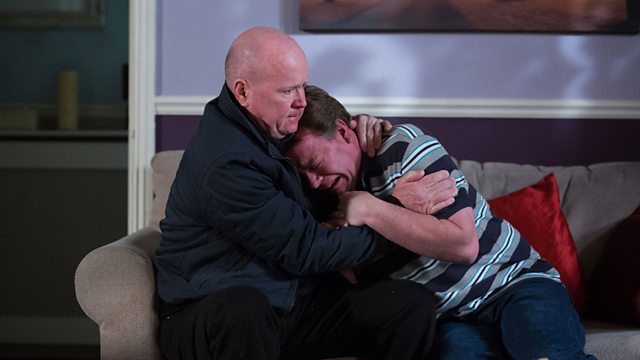 "Working with Steve is brilliant," revealed Adam Woodyatt. "This brings a new dimension to Ian and Phil. I don't think they're going to be bosom buddies, but there's a bit of understanding between the pair of them."
"Grief changes people and changes people's relationships," added Executive Producer Dominic Treadwell-Collins. "One of the most powerful things is how it's going to change Ian and Phil's relationship, because Ian and Phil are the biggest enemies in the world and Phil Mitchell hugs Ian Beale, a crying Ian Beale, and starts to cry himself."
You can see this scene on Friday 25th April.