After fleeing Walford back in December 2010, Peter Beale is returning to Albert Square this summer. He'll be reunited with Ian, twin-sister, Lucy and younger brother, Bobby - and looking a little different to how you may remember him...
"I'm really excited to be joining the fantastic cast of EastEnders - a show which my family have watched for years," enthused newcomer Ben Hardy, the new face of Peter. "I can't wait to step into the shoes of a character with so much history and am looking forward to getting stuck in."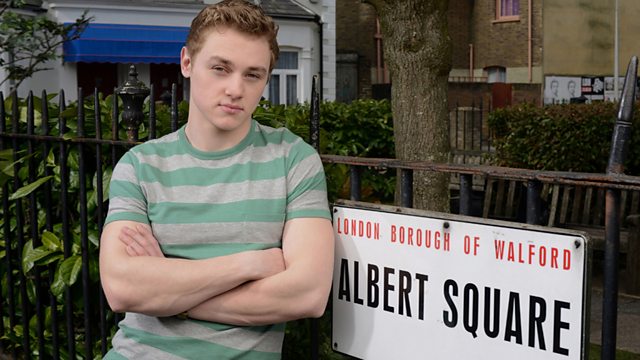 So what's Peter been up to since we last saw him? Well, he's been living with his maternal grandmother in Devon after escaping there to live with Lucy and their half-sister, Cindy Junior. Peter continued his A Levels and has been living every teenager's dream – a life of sun, sea and surf. Very nice!
But Peter's relationship with Lucy turned sour when he started seeing her best mate, Leanne. Lucy soon called time in Devon and returned to The Square in January 2012. Now the prodigal son is returning to the family fold, grown-up, more confident and an easy match for his twin sister - but just how delighted will she be to see him?
With his sun-kissed good looks, girls can't resist Peter's charms. Luckily for them, Peter finds it hard to say no. Form an orderly queue please ladies!
"Ben's a wonderful addition to the EastEnders cast and I am sure he will be popular with the audience," EastEnders' Executive Producer Lorraine Newman told us. "Having Peter back in the Beale fold helps cement the next generation of the Beale clan, a family who exist at the true heart of the show. Ian's wonderful relationship with Denise and the inclusion of Lucy, Peter and Bobby in the household will reinvigorate the clan with vibrancy and energy. I am really looking forward to seeing them all together on screen."
Look out for the return of Peter Beale to EastEnders this July.