...that is the question!
During Ricky's Shakespearian reading, Michael drags Janine away from the alter (come on, it can't be that bad!?). Can what he needs to tell her not wait until after the wedding!?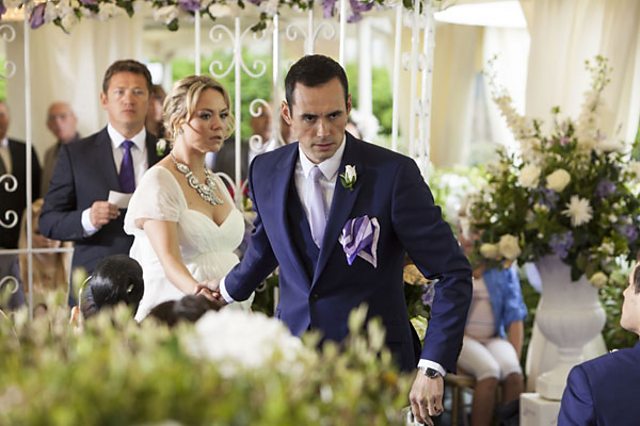 Abi in the middle...
As awkward moments go, this one has got to be up there with the best of 'em! Jay forces Abi to show Tanya her engagement ring. How will Tanya react - inmfact, how will Max react!?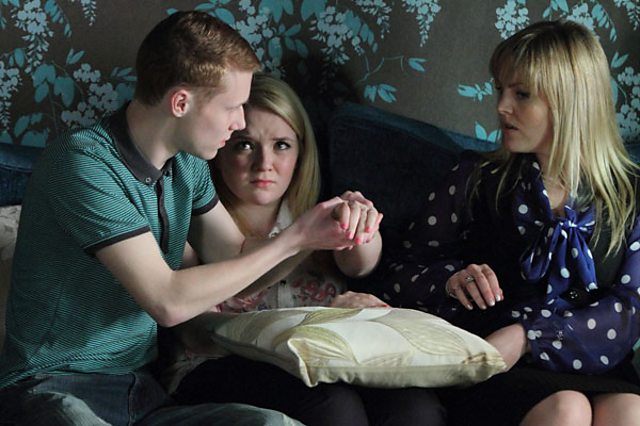 Glass half empty
Poor old nobody-believes-me Jean. As she spirals out of control, she takes not only a load of bar glasses with her but also, Kat. How will Alfie react to seeing his wife on the floor, covered in glass?!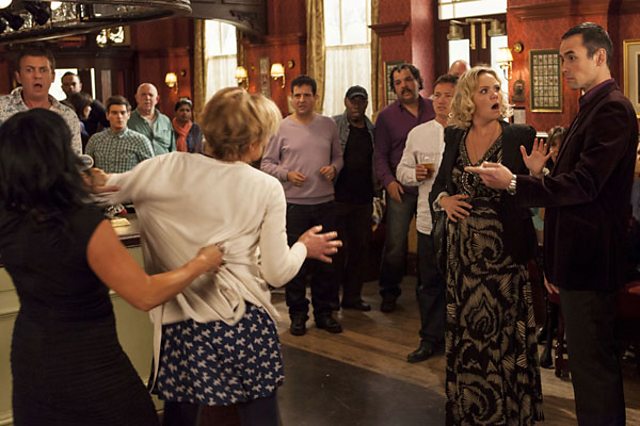 A not so helpful hand
Derek has resorted to picking on girls. Nice. He continues to steal from Lucy, but little does he know that she has Lauren-shaped secret weapon hiding in the back room!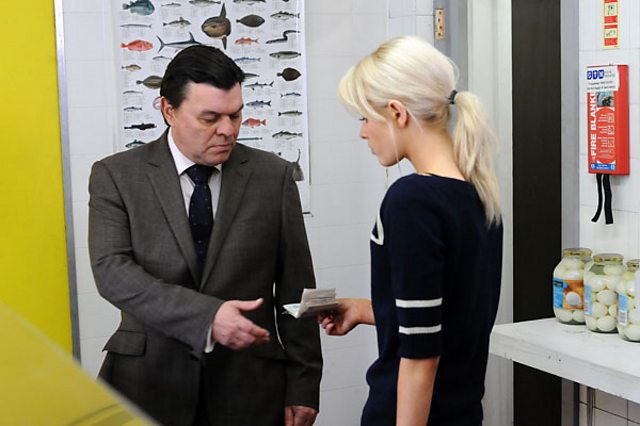 Love me, love my daughter!
When an unwilling Anthony turns up to take Alice on a date (which was arranged by her dad *cringe*) he discovers that daddy dearest will be chaperoning them. Worst date ever?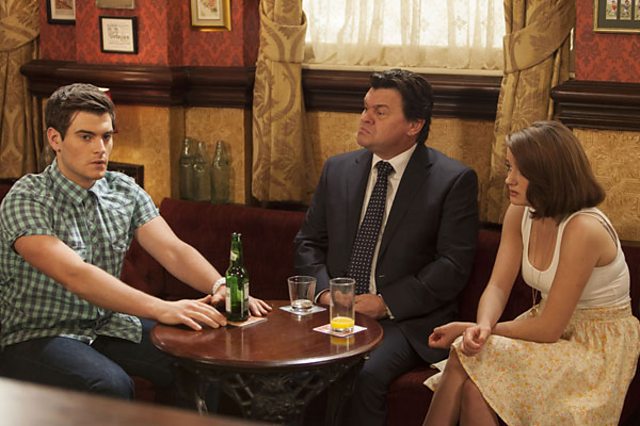 Kat fight
Out of desperation Kat goes to Michael, pre-wedding, to try and work out who's telling the truth - Jean or him. Will he come clean and save Jean from being sectioned, or is he just that heartless?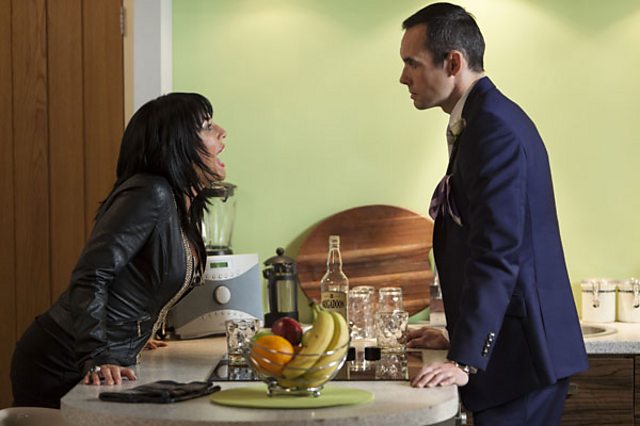 Will they, won't they?!
We couldnt resist showing you one more wedding pic! They're at the alter, bridesmaids etc. are in place (isn't Whitney's hair nice?!) but the question is, will their mini Moon/Butcher arrive into the world with married parents?