WOW! What. A. Christmas. Have you just sat through an hour's worth of action-packed festive drama in Albert Square? More importantly, were you shouting at the screen, blubbing into your chocolate wrappers, or holding your head in your hands?
If so, you've come to the right place!
If you missed it, you can watch it on our programes page. HOORAY!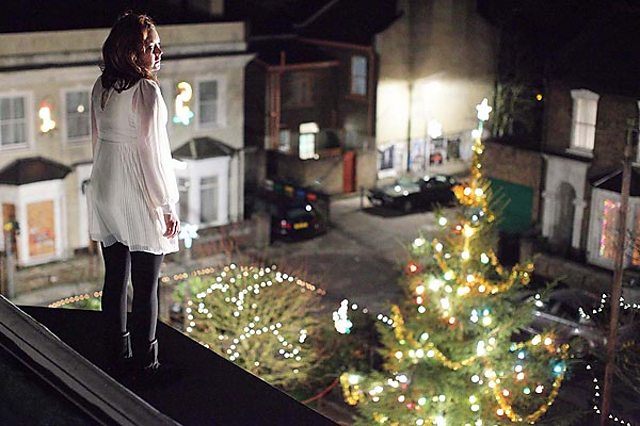 Did you think she'd jump?
Stacey's not only left the building, but she's left the damn country too. Noooooo! On the up, wasn't it gorg to see a content Lily, who was more interested in her mum's arm, than sitting next to strangers in a big flying machine? Bless.
Let's recap on the day's drama...
Main moments:
1. Hearing Bradley shout: "Staaaace. Stacey, ruuuun!"' from the roof of the Vic.
2. Janine stabbing herself and blaming Stacey *angry face*.
3. Max and Stacey's one-to-one on the Vic roof.
4. Stacey finally coming clean to Jean.
5. Stacey admitting to Ryan that she's doesn't love him.
6. Ronnie telling Stacey to "go".
7. Ryan walking away, as Janine's carted away by ambulance.
8. Max telling Stacey he's still in love with her. OMG.
9. Stacey declaring that she'll always love, "my Bradley".
10. Finally... Stace jetting off with Lily!
Oh! ... and of course, seeing a sober Phil wearing a paper hat! Jubbly.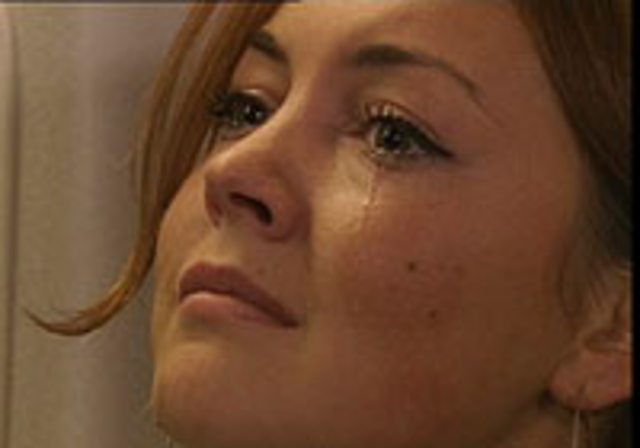 What a cracker of a Christmas. What did you think? Was it full of festive suprises, or did you get what you asked for?
What was your favourite moment?
Did you hope that Stacey would fly off to start a new life? Some of you thought so in our blog: 'Your predictions on Stacey's exit'. Although a fair few of you hoped she'd run off with Ryan.
Stacey's last line:
You also made guesses on what Stacey's last line was going to be. 2lip... I'm afraid it wasn't "I'm pregnant." StaceyandRyan, you were close, but yet so far with: "Like that's gunna stop me."
Her ACTUAL last line was...
"I'll be alright. I always am. Bye Max."
Miss her already?
Watch Stacey's year:
Stacey narrates over a film of her last year in the Square.
Enjoy Stacey's best bits:
Have you hearted Stacey yet? Share your love for her on Facebook and Twitter. Just use hashtag #iheartstacey. What. A. Christmas. Indeed. We'll miss Stacey, but we'll certainly enjoy the memories!
Merry Christmas. May yours be full of joy... and not so much drama.