Timothy West and Annette Badland to join EastEnders
The Carter clan will continue to grow in 2014, as the family are joined by Stan Carter and Babe Smith - played by acting royalty Timothy West CBE and Annette Badland.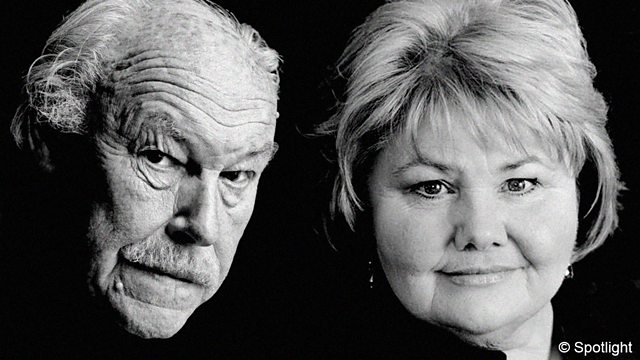 Stan (Timothy West) is Mick, Shirley and Tina's Dad, a retired Billingsgate fishmonger.
This once-powerful man is fighting a battle against old age, his failing body and is desperate to keep his mind sharp. A patriarch-without-family, Stan is fundamentally lonely - and has been since his wife Sylvie left him over thirty years ago.
When his children return to his life, Stan will see the chance to be part of a family again. But opinionated, curmudgeonly Stan is no fluffy old man in a cardigan and it won't be long before Stan starts manipulating the whole Carter clan from the comfort of his armchair.
Aunt Babe (Annette Badland) is the Carters' maternal aunt and a bustling busybody. The aunt you want to cuddle, she's no-nonsense and big-hearted - but beneath her bubbly front she is tough, shrewd and canny. She loves her nieces and nephews and has always felt guilty that her sister abandoned them when they were young. She's thrilled to be back in their lives and isn't going to let Stan ruin things for them again…
"We are reinvigorating EastEnders' older generation with the arrival of Stan and Aunt Babe, who will start to fill in some holes in the dark Carter family history," revealed EastEnders' Executive Producer Dominic Treadwell-Collins. "Tim and Annette are national institutions and such gifted, nuanced actors, bringing a real touch of Dickensian magic to the screen. It's an honour to have them join our company."
Speaking of joining EastEnders Timothy said "I am excited to be joining EastEnders for the first time. Stan is a wonderful character and I look forward to seeing what is going to happen to him."
Annette added "I'm thrilled to be joining the cast of EastEnders as I've always admired the show and everyone involved in it seems so warm-hearted. Aunt Babe is a fabulous and complex woman and I can't wait to get stuck into the role."
In 1984 Timothy West was appointed CBE for his services to drama. A renowned star of film, television and stage, his previous TV work includes Bedtime, Bremner, Bird & Fortune, Bleak House and Poirot.
Annette Badland is also well known for a wide range of roles across TV, radio, theatre and film. Her previous TV work includes Doctor Who, Wizards vs Aliens and Cutting It. She is currently filming Outlander.
Timothy West and Annette Badland will appear on screen from the end of January 2014.