In Walford, E20, a legend they tell
Of a cruel and villainous man, name of Del.
A man who was vile, a man who was mean
A more loathsome creature, there never had been.
Ruthless, vindictive, his victims were many
But friends or supporters? He hardly had any.
His browbeaten fam'ly, obliged to stand by him.
Were growing fed up of his cheatin' and lyin'
An unwanted present you'd love to give back,
If only you could give a big brother the sack.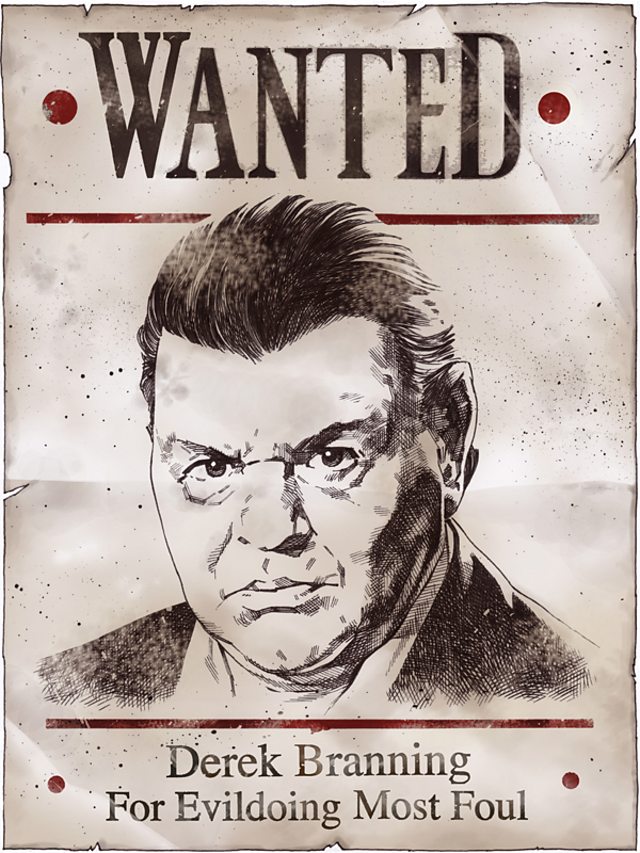 So, as Bridge Street market twinkled its lights
And Wintery days turned to Wintery nights,
This ill wind that blew through old Walford town
That huffed and puffed, tried to blow houses down
Til now uncontested... Until forecasts showed
That all of a sudden a  counter wind blowed
Along Turpin Road, through the Arches, the Vic
Round Arthurs Bench it was gaining speed quick
Now what could this mean? Could we be right?
That this wind was a-turning and holding on tight
To the prospect of stopping this scurrilous foe?
And if this was true, does anyone know
Who it could be?
Well we have made it clear
It really could be anyone around here.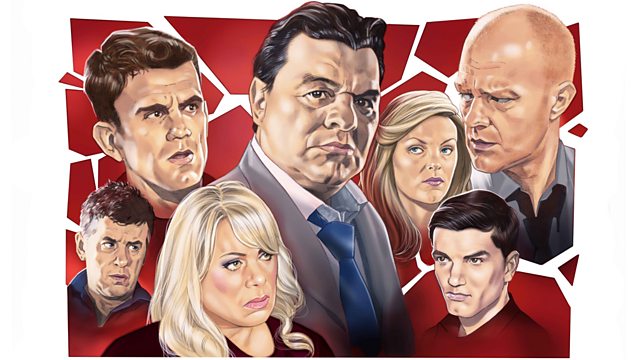 Phil Mitchell, the guvnor, his status contested.
Michael who Derek had always detested.
Lucy he blackmailed - vindictive and callous,
And what of the way that he's treated his Alice?
Anthony Moon who he drove out of town.
Alfie a good man, who won't be kept down.
Joey and Lauren, now sadly parted. Del stamped on their love
Leaving both broken hearted.
He made Tanya lie. Pinned her up 'gainst a wall.
Threatened her, made her cry, and worst of all -
Keep a secret from Max, who - let's face it - is king,
Of deceptions and lies. Del's been blackmailing him.
Or could it be how, to stir controversy,
He let slip about Sharon's drug dependency?
And revealed to her son that his father was knifed
A shock that he'll carry the rest of his life.
Jack's patience frayed, was this the last straw?
He should have been Max's best man after all.
Then there's David, still searching, there's Carol alone,
A letter intercepted, never to be shown?
But it's not just the living, who could be seeing red
What of Pat Evans, taunted 'pon on her death bed?
The ghost of Heather Trott? There are yet hundreds more...
But what force of fate will come settle the score?
You'll have to keep watching to find out what's in store...