Advent Calendar #22: Christmas photo spoilers
Derek the halls with boughs of holly! With Christmas coming, we're serving up a tasty portion of spoiler pics to last you the next TWO weeks. We'll be back with more on 3rd January.
Turkey Crown
Tension ensues at the Branning's as Cora suggest Derek sits at the head of the table. Will Max let his big bro carve the turkey in his own house?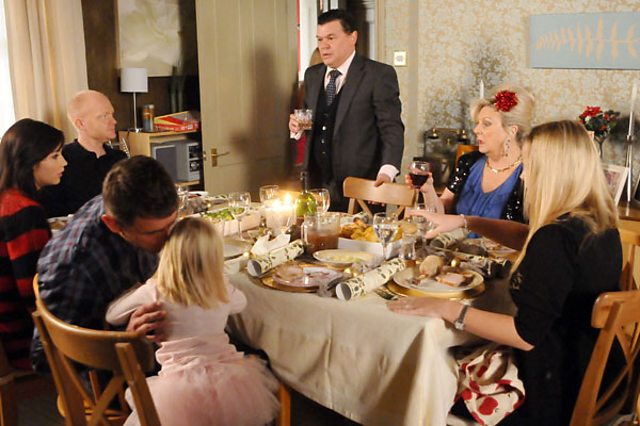 A moment not to mistletoed!
Pat and Patrick celebrate the festive season at The Vic with a kiss. Is this the start of something more serious?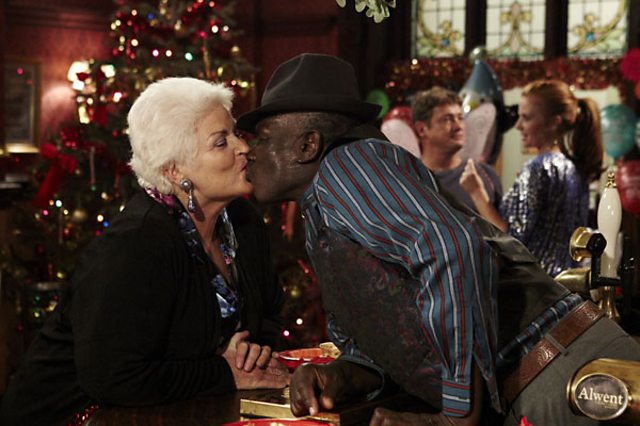 Once in royal Queen Vic's city
The Moon's celebrate baby Tommy's first birthday. Happy Birthday Tommy! What will Kat and Alfie give him? Gold, Frankincense, Myrrh?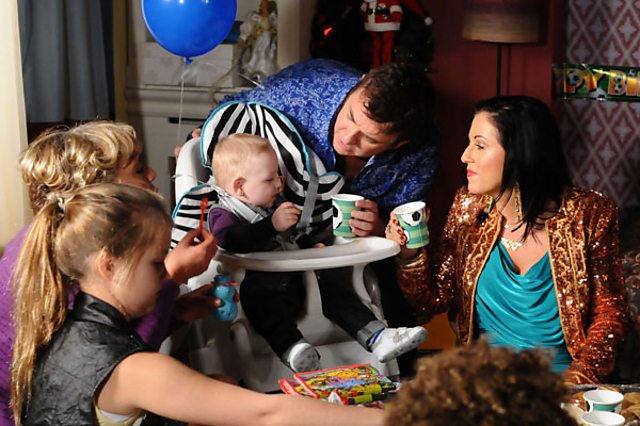 Faaamily's for life...
... not just for Christmas. Bianca head's to Butcher's Joints when she hears Janine's giving Pat a hard time. Will Janine get away unscathed?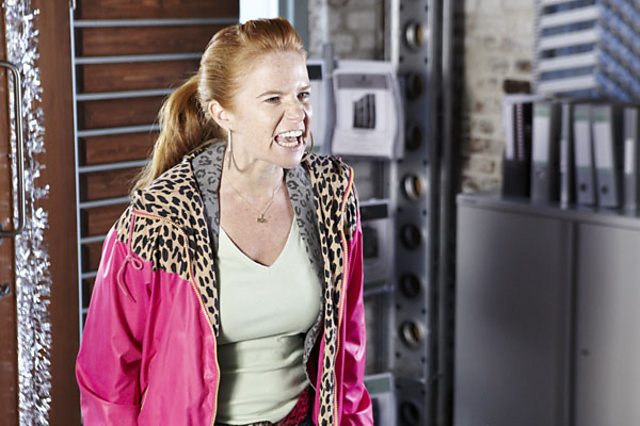 No rest for the Wicks!
Derek can't resist winding David up in front of Carol. What does Derek have up his sleeve and will how far will he push his old enemy?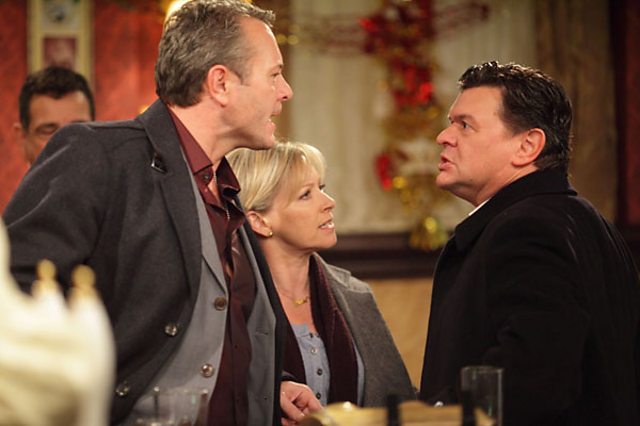 A t-Ricky situation!
Bianca senses that something's going on between Mandy and Ricky and confronts the sheepish pair. Will the truth come out?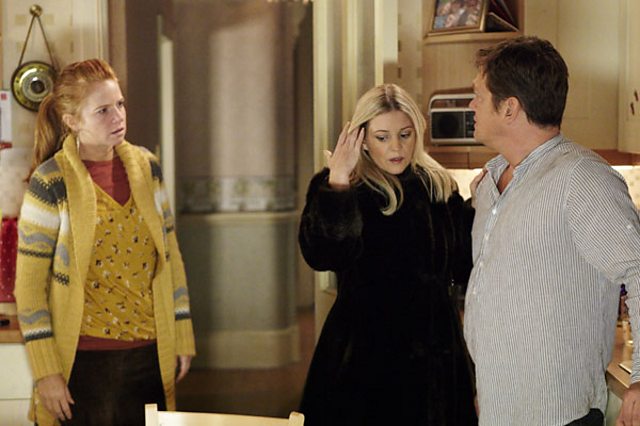 Deja-vu?
As emotions build in the Butcher household David tries to comfort Carol in a moment of need. Will she use his shoulder to cry on?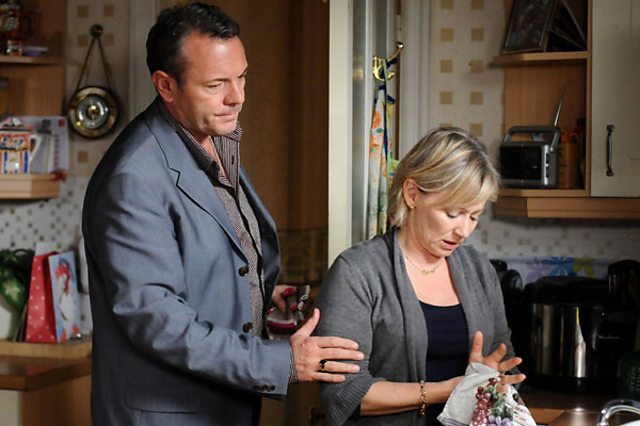 If you play with fire...
Patrick and Alfie have a secret chat about the mayhem at the B&B. What has Patrick found out and can Alfie help him?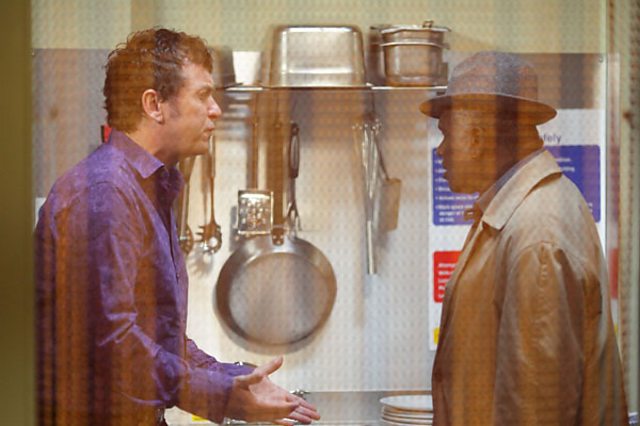 In denial
Syed is desperate to patch things up with Christian, but Amira's being particularly unhelpful. Will she ever come to terms with their relationship?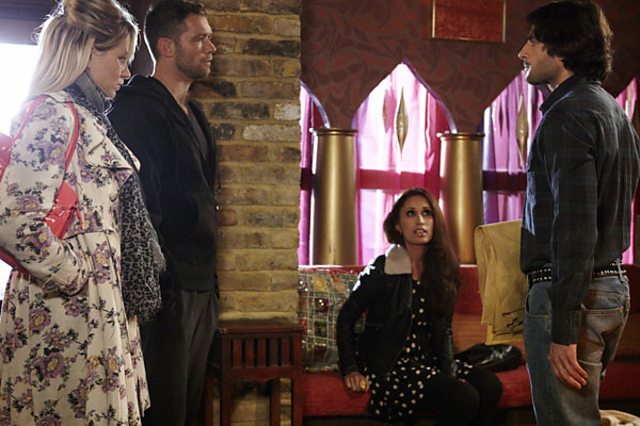 Desperate times...
When Syed fails to convince Amira to sign the divorce papers he calls on the one person who wants them signed as much as him. Quadim. Will Amira break under the pressure?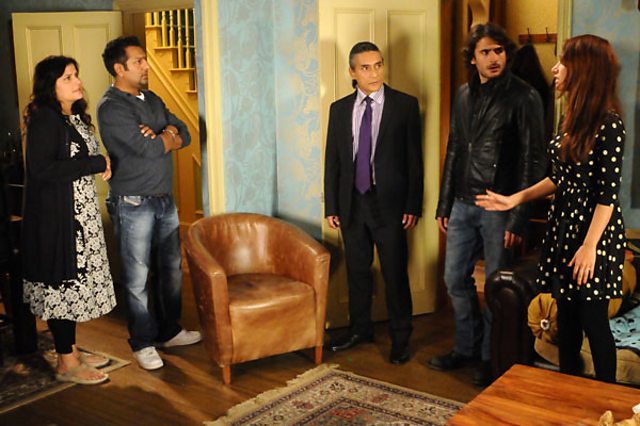 An unwelcome visitor
As a very unwell Pat lies in bed Derek comes to visit her. What does he want, will he finally ask her for forgiveness?