Photo spoilers: Battle of the exes...
Week commencing 6th February
Game, set, match
It's D-day. Roxy and Jack finally find out who'll have custody over Amy. Will the little blondie end up being a Branning or a Mitchell?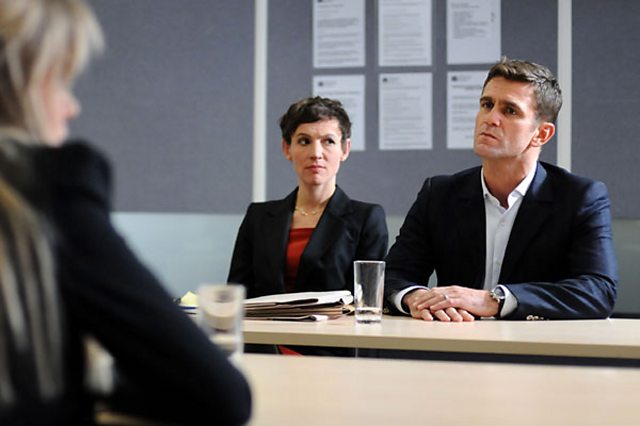 A (coffee) mugs game...
Eek! Quick get a cloth, and some vinegar. Or is it white wine? Or baking soda!? Lucy is clearly determined to get rid of the future Mrs Beale and continues with her evil plans but has she met her match with Mandy?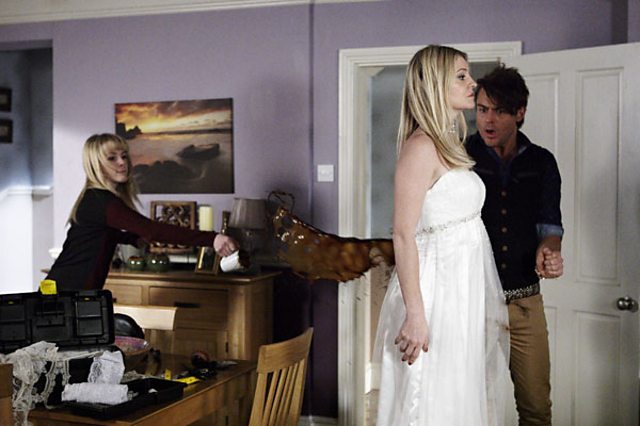 Not a bed of roses
Dot and Andrew join forces and convince Rose to make amends with Heather. Will Miss Trott forgive her future mother-in-law?
The morning after...
...the night before. Roxy and Jack share an awkward moment after spending the night together. But what does this mean? Are they getting back together?! Time will tell.
Wedding wars
Ian confronts Heather and Andrew and asks them to re-schedule their wedding date. Will the happy couple back down? How far will Ian go to get his own way?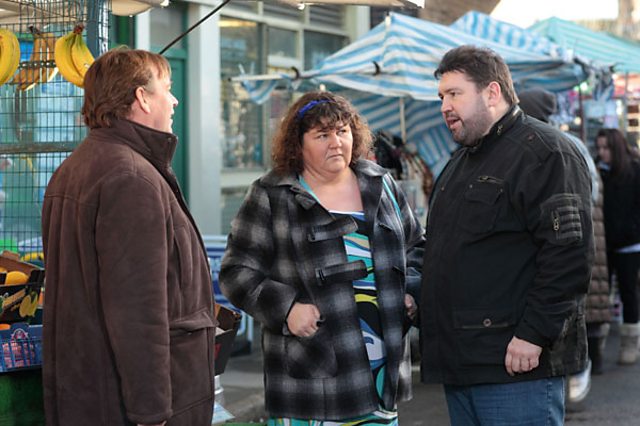 Miss Fox's claws are out!
Kim goes on a date in The Vic, and let's just say it doesn't go very well... Will Ray come to her rescue, or make maters worse?