Week commencing 12 September 2011
Ring leader
Tyler's packing a punch as he prepares for the fight of his life. Will he be a hit with the crowd, or on the ropes?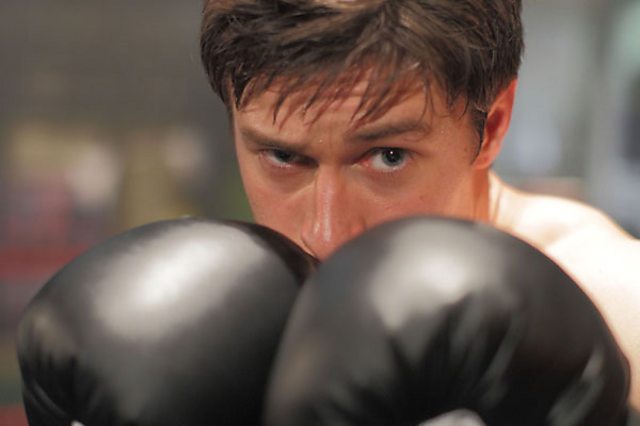 In safe hands?
All bets are off unless Anthony can lay his hands on some cash to put on Tyler's fight. Does Eddie know you're making a withdrawal from the bank of Dad, Tyler?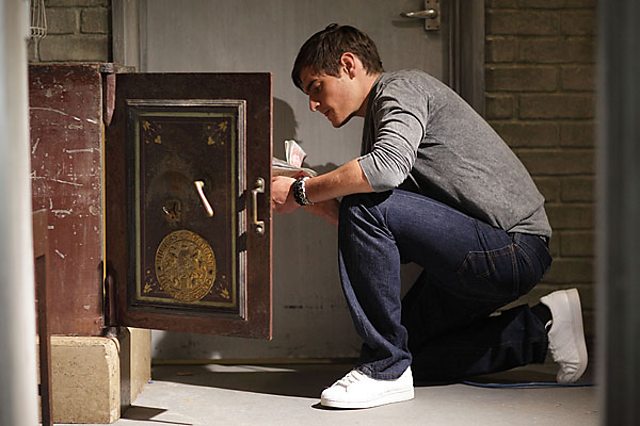 In yer face!

Vanessa and Carol aren't seeing eye-to-eye over Eddie, as the latter lets rip with a right old ear-bashing.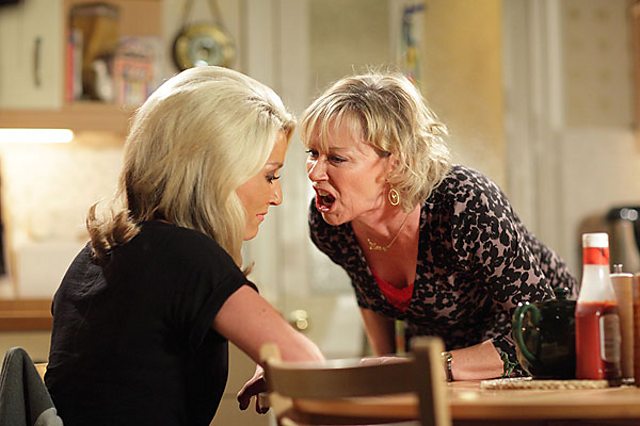 M appeal
Steady boys, one at a time! When Phil solicits a lap dance from Mandy, it's up to white knight Ian to step into the ring once again. Will Phil get his way?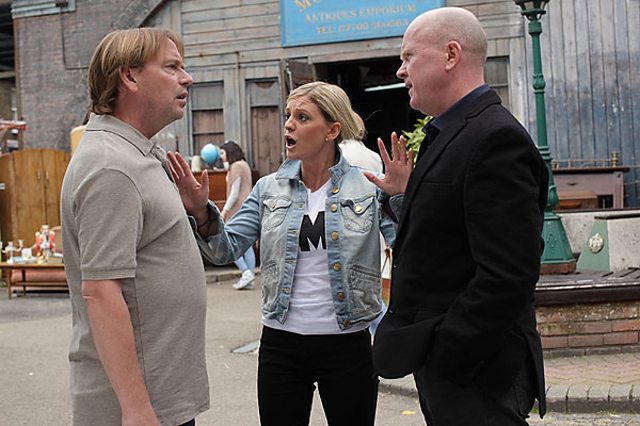 Moon and (more) Sons
Eddie has a surprise in store as he introduces secret son Craig to Michael. Will Michael be relatively pleased with the new Moon in town?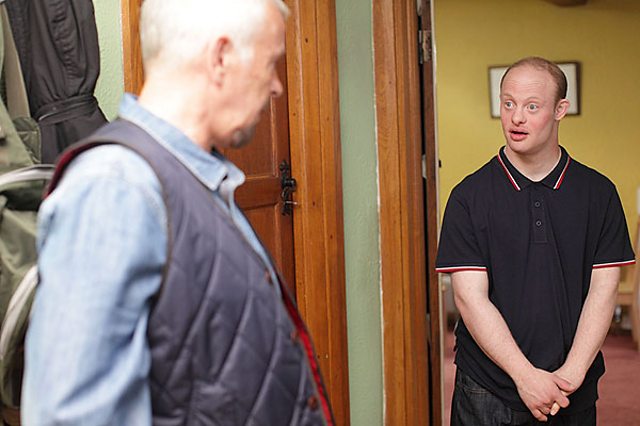 Cashback
It's less of a handout and more of a hand it back as Jack catches Darren with his fingers in the till. Silly boy!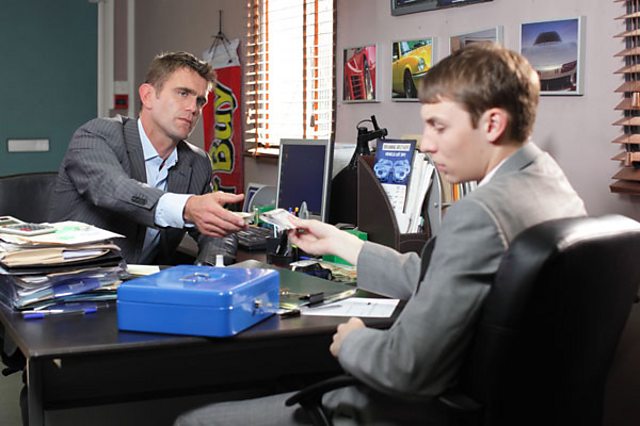 On the ropes
Tyyler takes time out - on the canvas! Has Yusef got a magic sponge to bring him round, or are things more serious than that?