Photo Spoilers: Mum's the word!
Here's a quick peek at what's in store in the week commencing 27th Feb.
Little Miss Lucy reveals what she thinks is Mandy's big secret - a mystery man. Everyone's in for a shock when the person who marches into The Queen Vic is actually... Mandy's wayward mum! Oops. Will Lorraine be welcomed with open arms?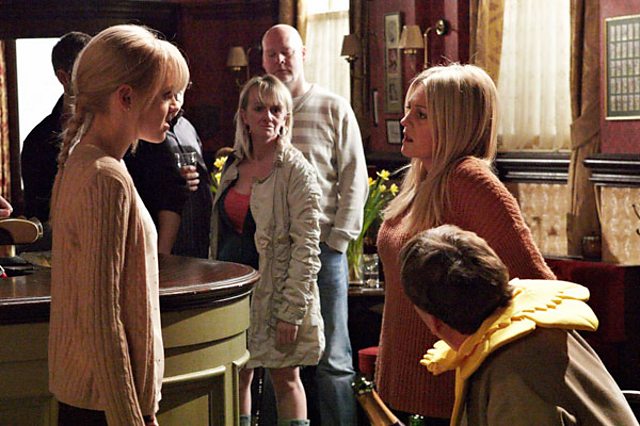 We'll be popping up some more photo spoilers on Tues 21st!