Photo spoilers preview: packing a punch
Ahead of our regular Tuesday selection of preview pics (this time for week commencing 14 February) , we thought you might like a sneak peek of this explosive confrontation between Michael Moon and Jack Branning.
Packing a punch
Michael proves a hit with the Brannings, as Jack lashes out. Has his serial snogging extended to Ronnie? There can't be many ladies left in the Square that he hasn't smooched in the past week.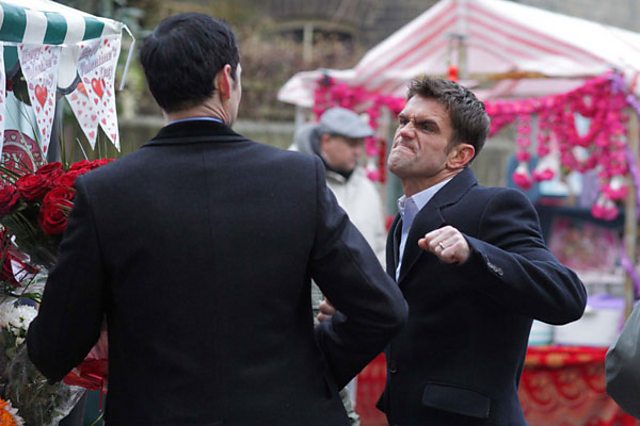 We'll be updating this blog post on Tuesday 8 February with loads more spoiler pics, so don't forget to check back!