Death in Walford: Lucy Beale's dramatic exit
In one of EastEnders' biggest ever mysteries, Walford will change forever when Lucy Beale is sensationally killed off this spring.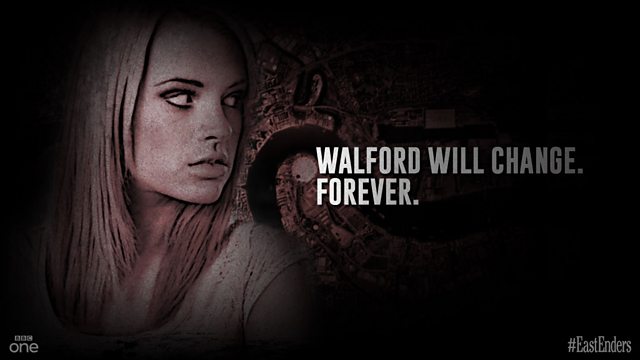 Lucy - the daughter of Ian, the twin of Peter, and half-sister to Bobby and Cindy - has featured in EastEnders since her birth on 9th December 1993. The Beale clan are the only remaining original family in Walford since the show launched on the 19th February 1985. Lucy's death will mark the end of an era and the start of a dark new chapter for the Beale family.
Lucy's manipulative and easily seduced by money, but does this hide a vulnerable heart?
The demise of Lucy has been secretly plotted since the arrival of Executive Producer, Dominic Treadwell-Collins. Dominic hinted in a speech at the end of 2013 that there would be a big story that will "hit around Easter and keep going until the anniversary. It will shock and hopefully make the nation weep and give Adam Woodyatt, who is a brilliant actor and a lovely man, a chance to shine."
The huge storyline has been ingeniously plotted so that it isn't a typical whodunit, but rooted in truth - raw, emotional and gritty. No one knows exactly what happened to Lucy on the night she died, except very few people - even the person responsible for her death.
Ian will start to question how well he really knew his daughter, as secrets spill out after her death. But one Walford resident has a very dark secret about what really happened the night Lucy died - and viewers will be left guessing for the rest of the year... What killed Lucy Beale?