Photo spoilers: Whit's worries, wigs and big wet kisses...
Week commencing 07 February 2010: It's all about new looks and new romance in the Square this week. But who is getting which?
Under cover?

Janine and Whitney seem to be in disguise for a night out at R & R. But why? We hardly recognised you ladies...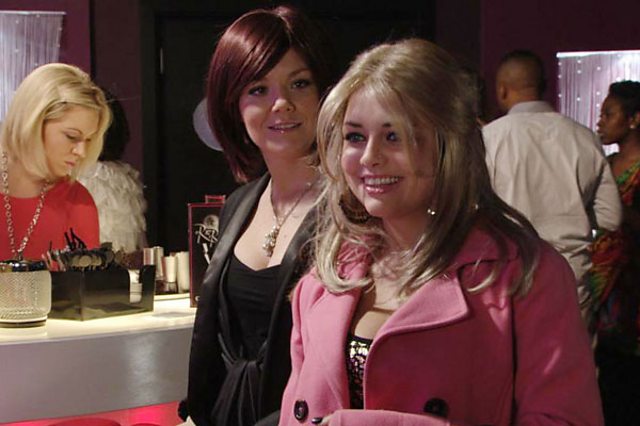 Father knows best?
It may be young love for Afia and Tamwar, but will Yusuf approve of his daughter's romance? Especially as the two families have a history of matrimonial mishaps.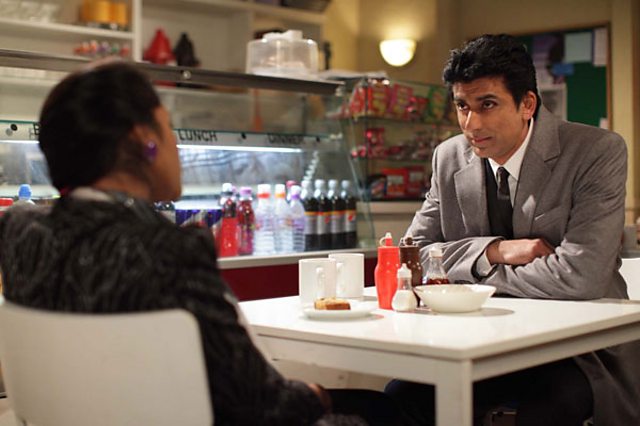 Under the Moon of love...
Looks like someone is taking the Michael! Max looks miffed as Vanessa gets in a swoon with Mr Moon. You can bet that there's more to this than meets the eye though...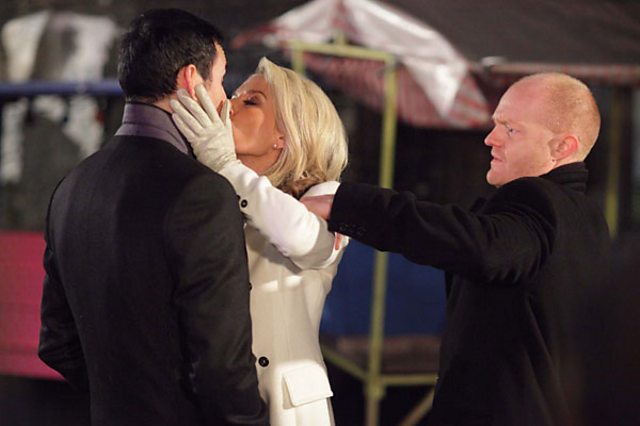 Snogs in the Square
Good grief, he's at it again! What's so magical about Michael that has the ladies of Walford queueing up for some lip-lock action? Don't forget to come up for air Roxy...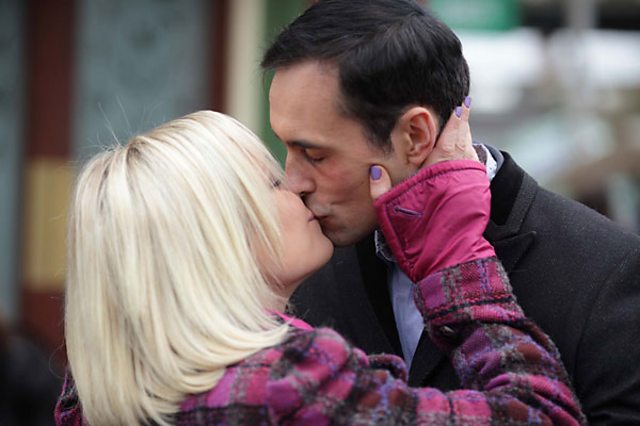 Hands off!!
Two cousins (and two brightly coloured shirts!) clash in the cafe as Alfie takes Michael to task about his recent romancing. Or possibly his choice of lunch.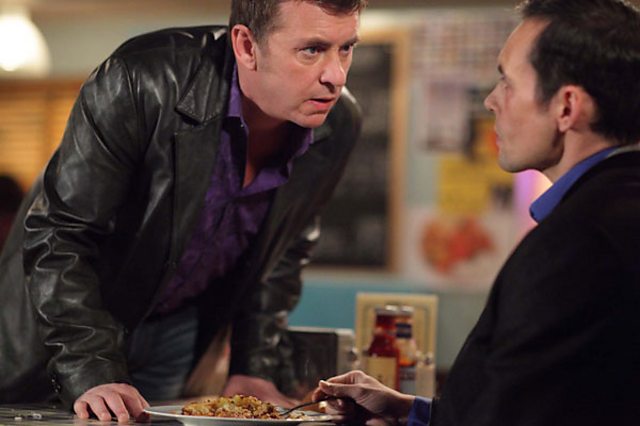 Worlds apart
Recent events have taken their toll on Kat and Alfie's marriage, but has it reached breaking point?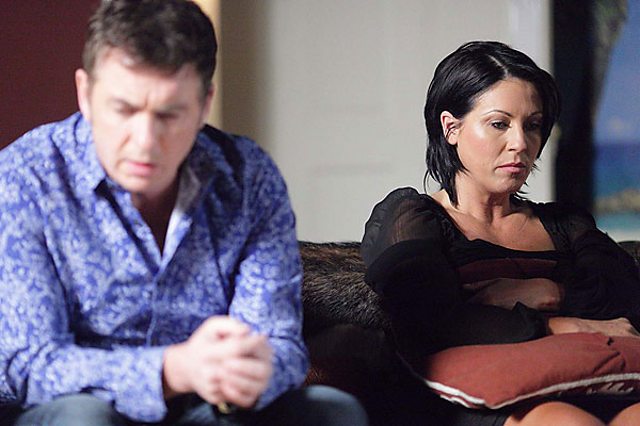 No place to go?

In the launderette, Whitney contemplates her future. With her life in a mess, who will look out for her - and who won't have her best interests at heart?