Episode discussion for week starting 5 March
Roll up Roll up! Have your say about this week's episodes!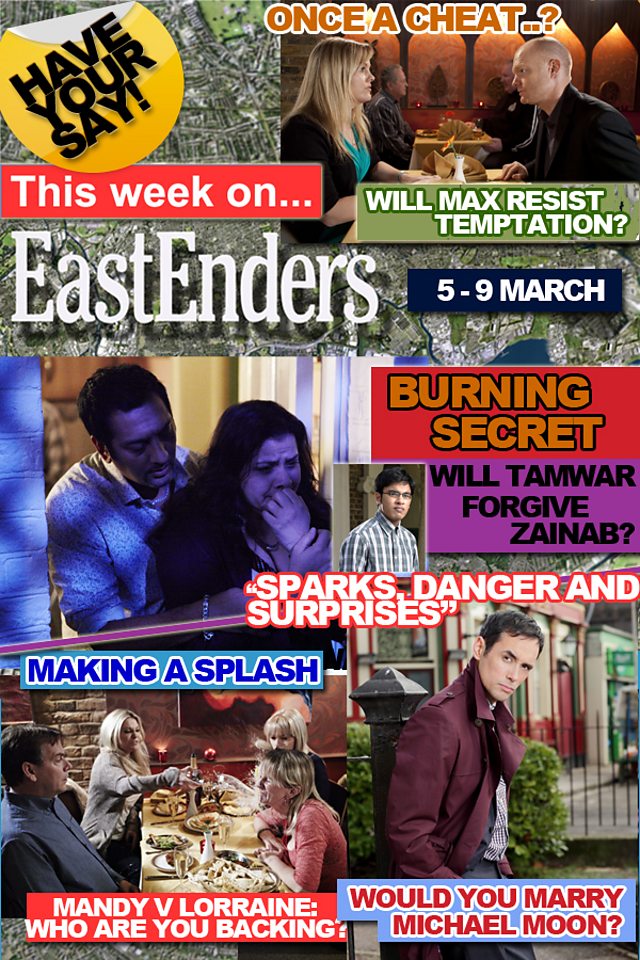 Would you say 'yes' to Michael Moon? Is he to be trusted?
Zainab's secret - should she reveal her part in the fire that has torn Tamwar's marriage apart? And will he forgive her?
Can Max and Tanya make it work? Or is it a case of once a cheat...?
Is Lorraine making you feel sorry for Mandy? Or is it time that someone stood up to her?
Tell us what you think about these topics and anything besides that relates to this week's eps.
Plus, don't forget to vote in this year's British Soap Awards!