Bianca's wedding pics! Plus Stace and Bradders get hitched!
The live episode! The revelation of who killed Archie! TWO weddings! Next week is going to be a WEEK OF WEEKS on EastEnders.

And if you feel you can't wait, like seriously you're going to explode with the vein-tingling stomach-churning thrill of expectation, well maybe these behind the scenes piccies will help you with your Enders bends.

Sob as Ricky and Bianca tie the knot! Coo as Stace and Bradders hop up the steps of the registry office with merry abandon. Let's hope it's second time lucky for both of these loved-up pairsomes...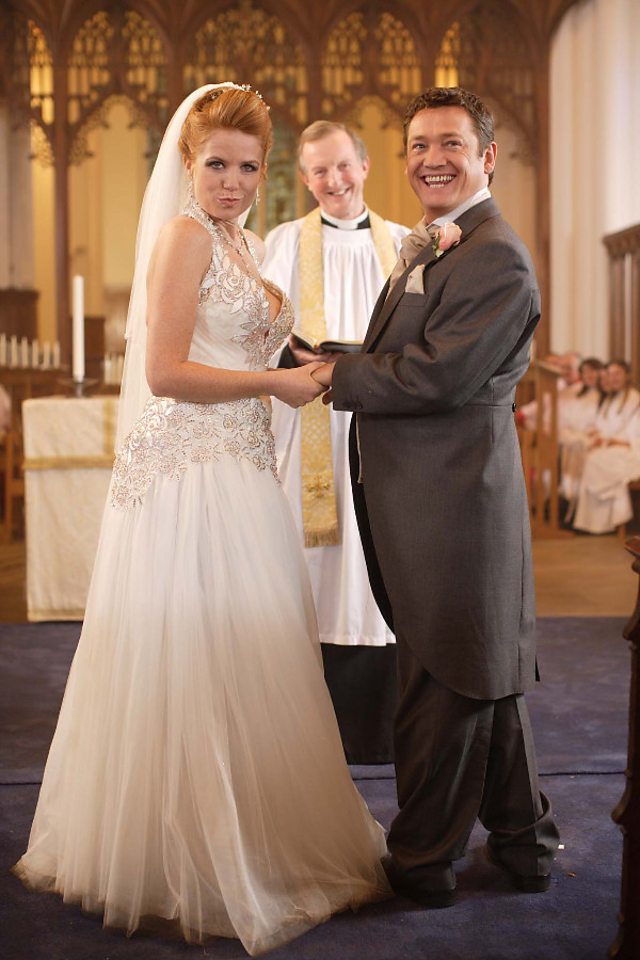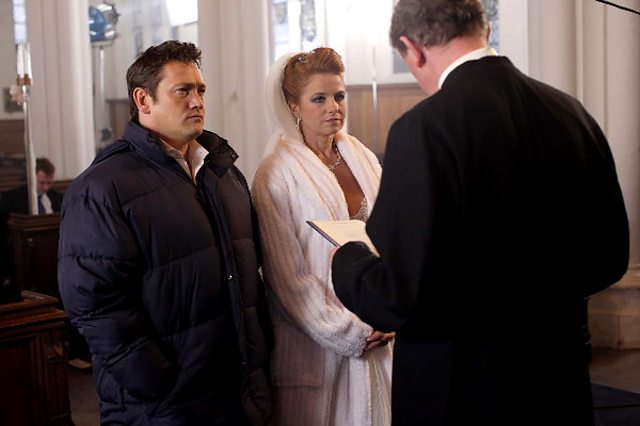 Blimey Bianca... we're not sure the toweling robe shows off your frock to full effect. Think you could reconsider? Patsy and Sid get thermaled up for the rehearsal...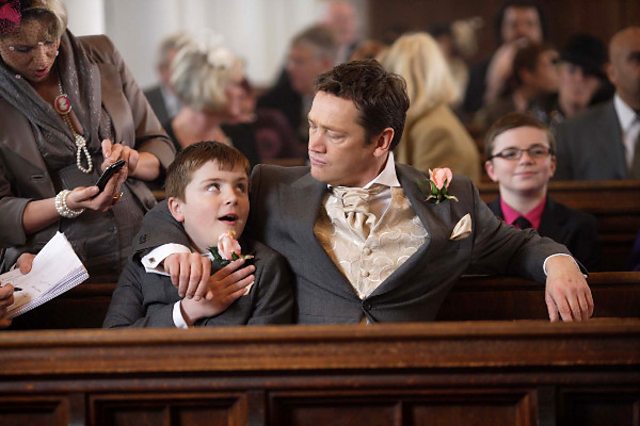 What no hat, Liam!?!? Sid and James muck about between takes. Meanwhile, what's that lady in the pew behind discovered on her phone? The video of Leon's striptease at Bianca's hen night? She's won the lottery? She needs to put a fiver down on the 4:25 at Haymarket? What??


Mmmm... caaaaaake. A marriage isn't fully official unless iced effigies of the bride and groom are on full display.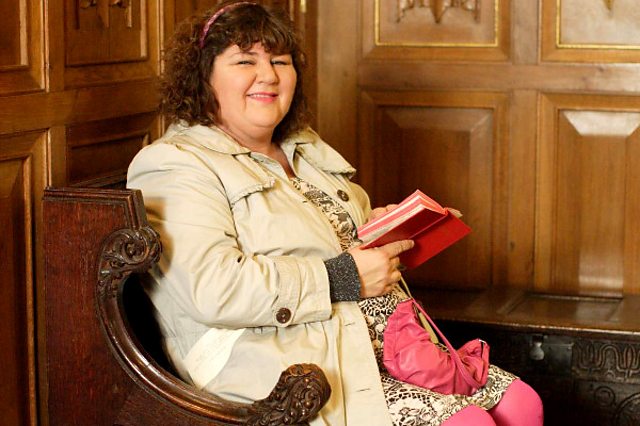 Cheryl (Heather) gets biblical with a spot of holy reading while she waits for the action to kick off...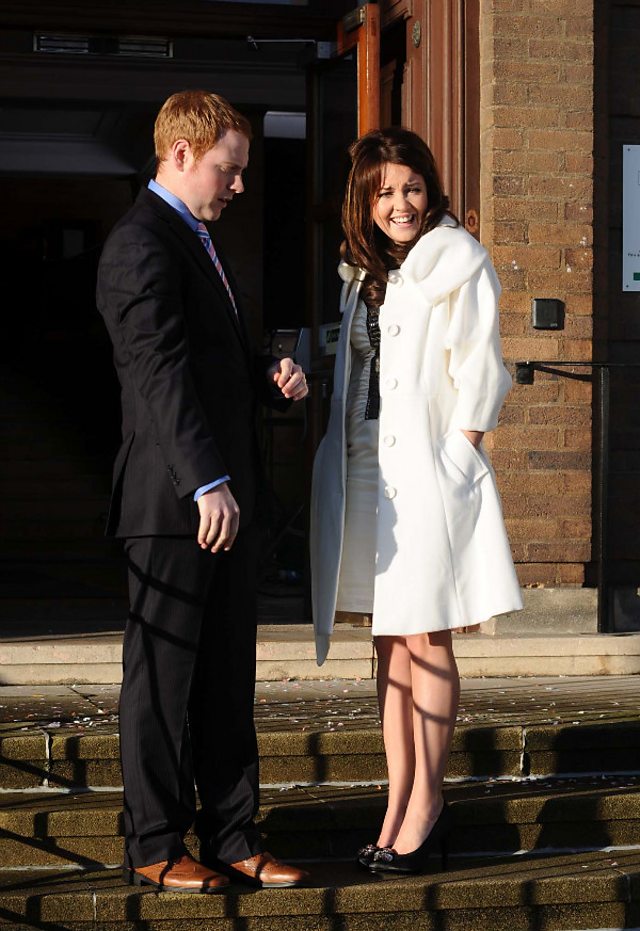 Second time's a charm! Brad and Stace get ready for their second hitching. Let's hope this one goes a little more smoothly than last time. At least Lacey can breathe in her frock this time, unlike the last one...


See pics of Ricky and Bianca plus Stace and Brad's first weddings, plus a host of other tear-jerking, frock-frenzied weddings in the 25 years of EastEnders in our weddings gallery