Wedding day bliss?
A desperate Ian tries to convince Lucy that Mandy does love him, and everything is going to be just fine... Will this wedding really go ahead? Will Mandy be the next Mrs Beale?
Saved by the bell...
Time apart from Kat is having its toll our favourite Landlord. As they both talk about feeling lonely, Alfie's phone rings... perhaps just in the nick of time!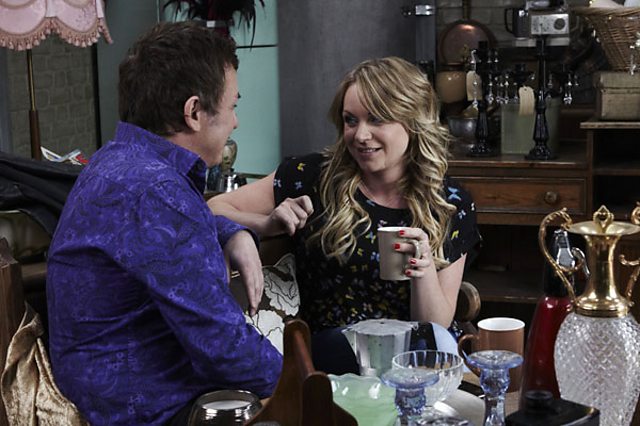 Too close for comfort!
It's very rare that Michael opens up. Jean, in her own special way, manages to make him share some memories. But is going in for a hug a step to far?!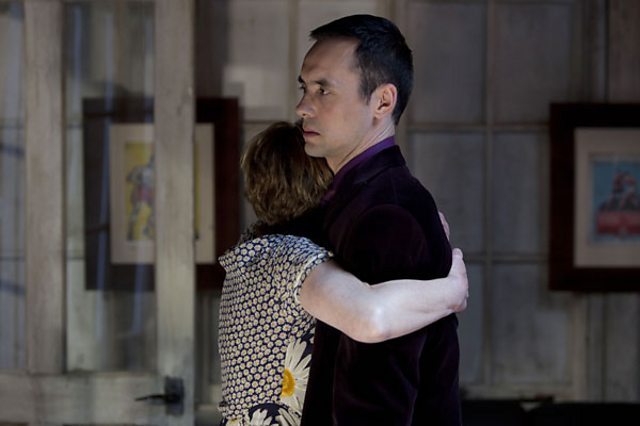 Like talking to a brick wall
When Phil finds out Ian's planning to leave Walford he panics and tries to convince him to stay *keep your friends close and you're enemies closer*. But he clearly doesn't realise Ian has A LOT on his mind...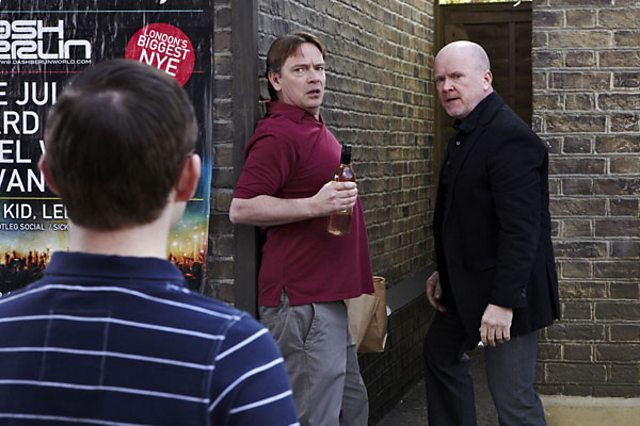 Love me, love my... Derek
A dolled-up Whitney is mortified when her cozy evening in with Tyler is interupted by dodgy Derek. Will the two young love birds be able to convince him to leave? Doubtful.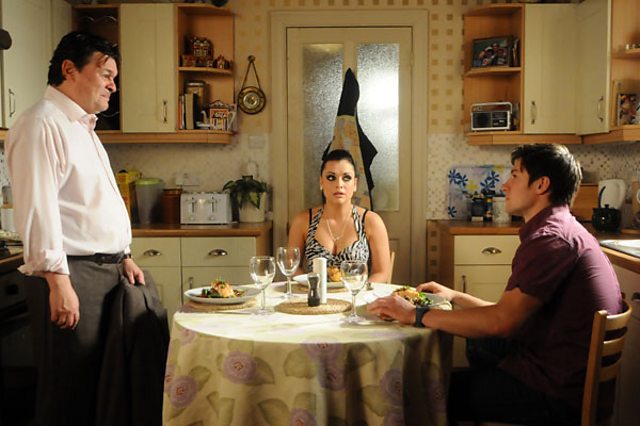 Desperate times...
Ian asks Max (eh?!) to be his best man... and he accepts! When Ian's credit card is rejected, he asks Max to fork out for the wedding. Will he agree?