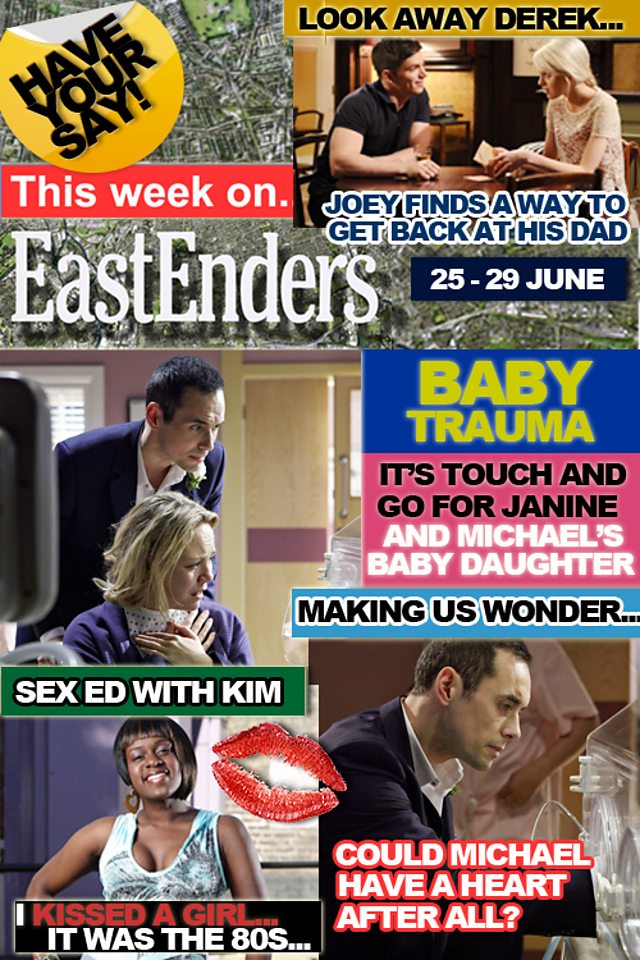 Janine and Michael sit by the bedside of their baby daughter. Will she pull through? And are we seeing signs that Michael Moon might actually have a heart...?
Kim takes a trip down memory lane with Sasha and Morgan... but will revealing her top snogs of the 80s match Ray's childcare expectations?
New boy Joey comes to the rescue of Lucy... Is he simply helping out a damsel in distress? Or has he alighted upon a perfect way to get back at his bully boy Dad?
Have your say about these and more besides, in the comments section below...