Photo spoilers: Deeply dippy
Before we shower you with a load of preview pics on Tuesday (for week commencing 31 October) we have one that we can show you now! So here is is...
This kiss could make Jodie very un-poppy-ular. Is the lip locking of Anthony and ditzy Miss Gold cat-egorically a bad idea?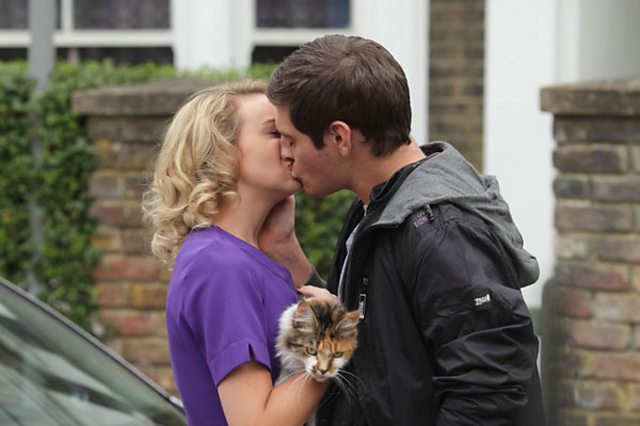 Check back on Tues 25th October when we'll be putting up lots more spoiler pics!