Look out Joey, you've got a new rival in the six pack stakes! When Dexter pops home to borrow £20 from Ava for an evening out with his mates, he's unaware that a topless Sam is in the bedroom next door. Form an orderly queue please ladies… So, are Sam's promises of an imminent exit from Walford empty ones?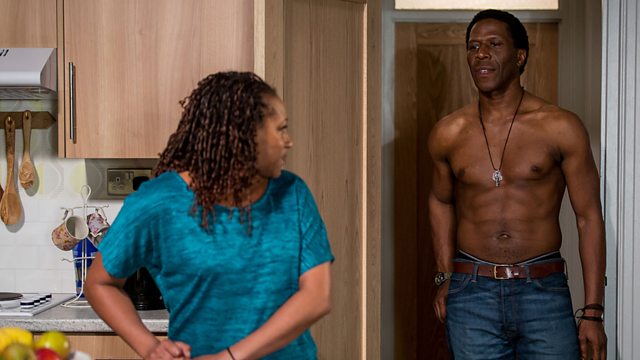 Despite herself, Ava and Sam's relationship is developing. Dexter's really not going to be happy about this. He's so looking forward to Daddy dearest disappearing again.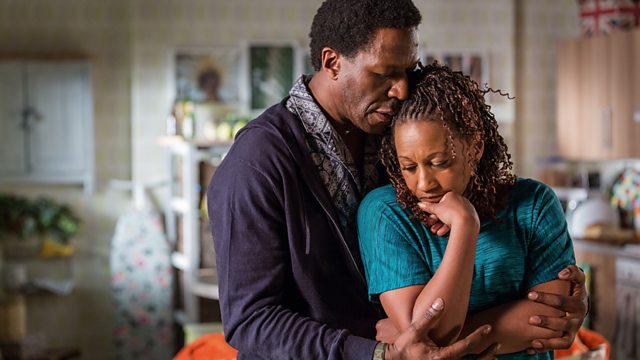 Another dad stirring up emotions is Michael Moon. He wells up when Tommy responds to him, and before you can say "You're not my father…" he's told the little chap that he's his daddy! Kat is utterly speechless when she walks into the room, overhearing what he said. And who can blame her?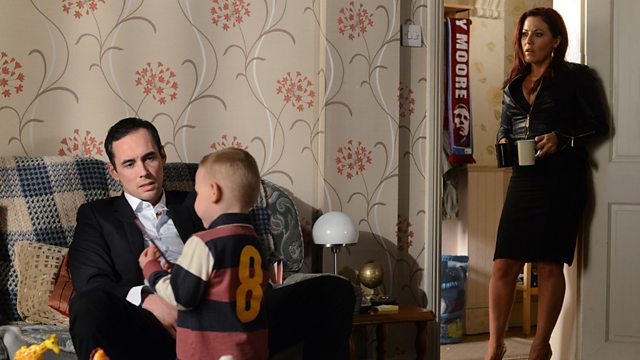 Sam and Michael aren't the only ones stirring things up in Walford this week. He may be White by name, but Carl White certainly isn't whiter than white by nature.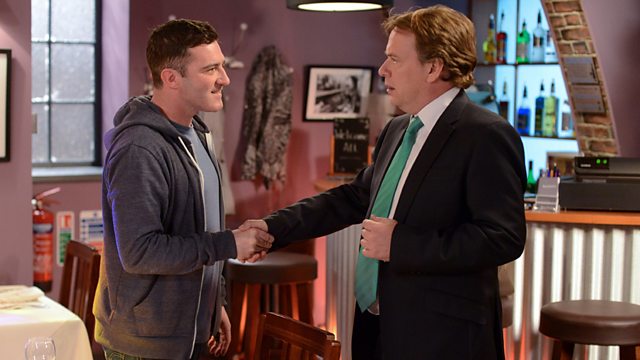 An ex-pal of Derek Branning is bound to be nothing but trouble, right? He's looking for ten grand – the same cash Ian found, and spent, after finding it in a box belonging to dodgy Dezzer. "You've taken from me, I want your blood" Carl tells Ian. Yikes!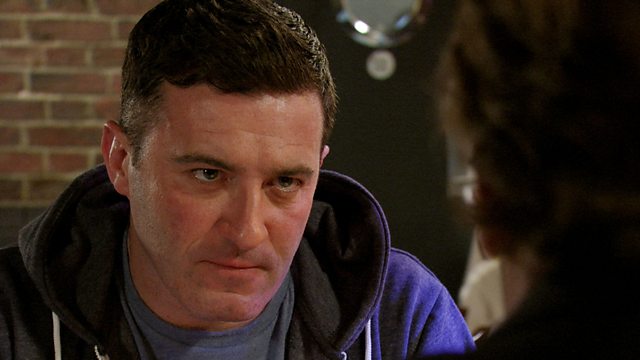 Tanya's plan to keep an eye on Lauren backfires when Lauren tells her that the newly-returned Peter Beale is taking her out for the evening instead of lunch. Max is furious when he finds out she'll be in a restaurant surrounded by booze!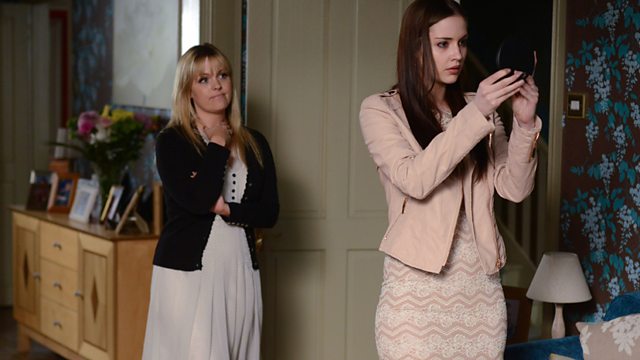 Max was right to worry – after a messy encounter with Joey and Lucy at Scarlett's, Lauren knocks back drink after drink and it isn't long before she turns up alone in R&R. Lauren flirts with a group of blokes in order to get more alcohol. This is probably going to end badly, right?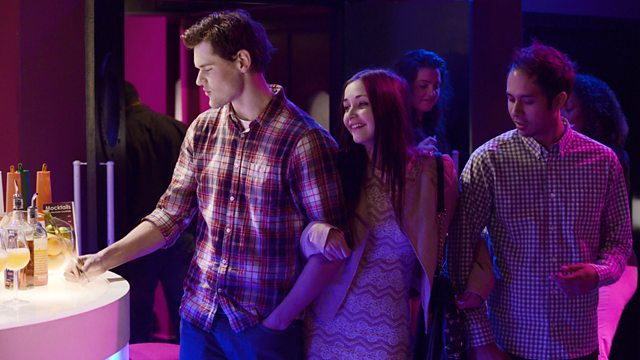 Tune in from Monday 17th June to find out more about all of these sizzling storylines!