Ahead of our regular Tuesday selection of preview pics (this time for week commencing 11 April) , here we are again with another sneak peek at what's to come.
Max appeal?

By the look on Tanya's face, ex-hubby Max still has eyes for his former missus. She buried him alive once, but will they now bury the hatchet?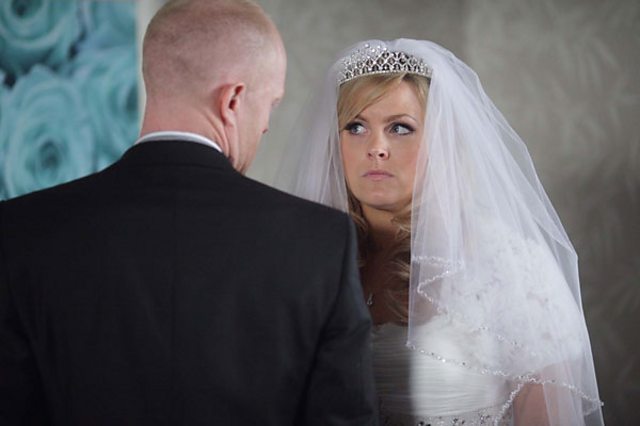 We'll be adding lots more spoiler pics to the blog on Tuesday 5th April, so don't forget to check back!