Photo spoilers: Breakfast at Anthony's?
Week commencing 30 January
The early bird...
Amira joins Anthony for a romantic fry-up and tells him all about the joys of being a single mum. Does he manage to cheer up his lovely lady? And what's with the bib?!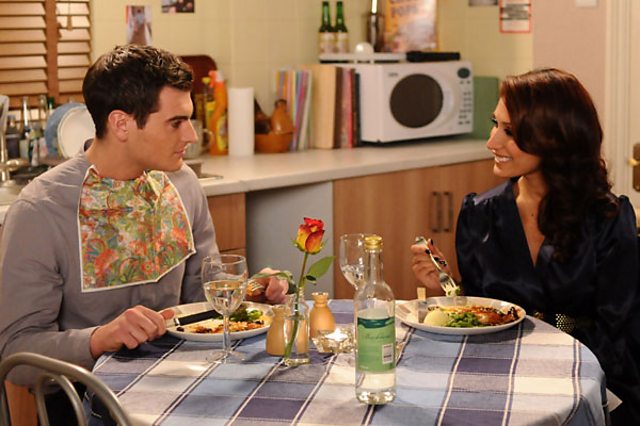 Trott down the aisle
It's what our Heather's always wanted - a genuine marriage proposal! She's so shocked by Andrew's question that she needs to sit down - instantly. What will her answer be?
Face-off
The Moon brothers face the music and tell dangerous Derek they haven't got his money. Will he let them off the hook? Oh, we doubt it somehow...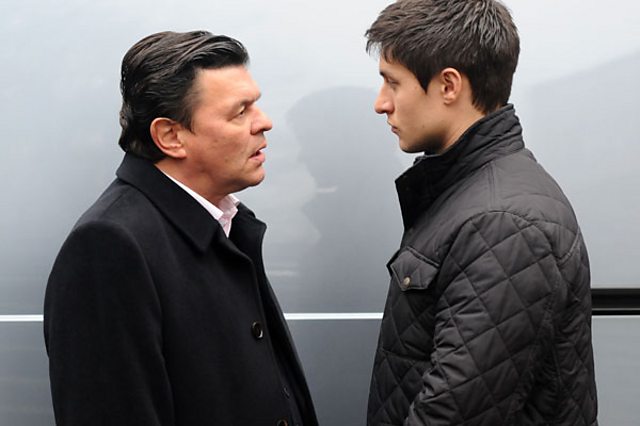 Family meeting
The Mitchells' are falling apart - fast. Shirley calls an emergency meeting (over tea) to see what can be done about Ben and his lies. Will they come up with a feasible plan?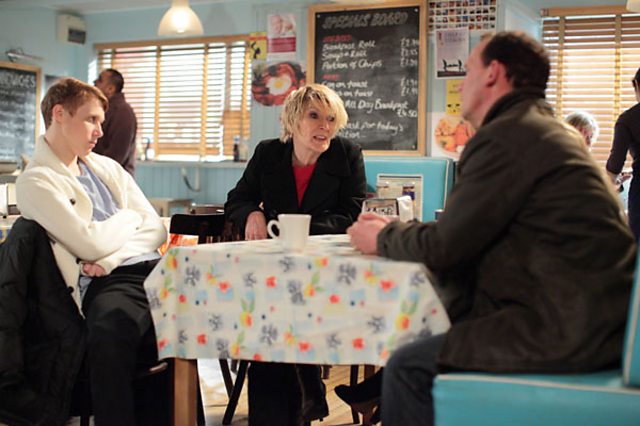 An eye full
Poor Lucy walks into her living room and finds a scantily dressed Mandy waiting for her dad! Ian looks lost for words - but we're sure his daughter will have something to say to her future step-mum...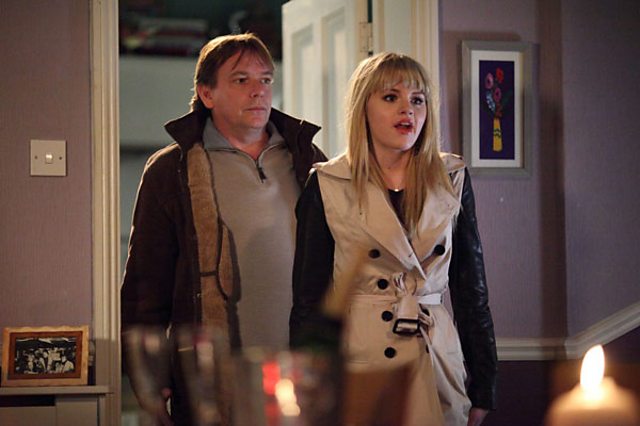 Mandy in red
In an attempt to seduce Ian, the future Mrs Beale dresses up (or perhaps that should be down) and lights a few candles. We're guessing she presumed Lucy would be out for the evening?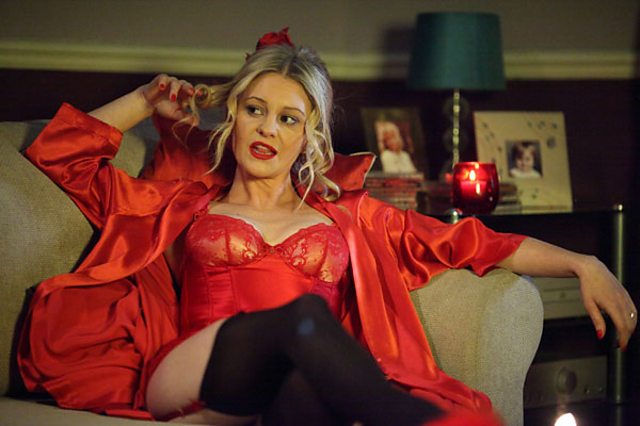 Dirty dancing...
When Whitney finds Lucy dancing with Fatboy, let's just say she isn't best pleased! Who do reckon would win this fight if the boys weren't holding them back? We think our money would be on Whitney...