Photo spoilers: The pain of parenthood
Week commencing 1 January 2010:
It's Ronnie and Kat's darkest hour, as the horror of the New Year's Eve tragedy hits them both hard. Elsewhere, the party continues...
In shock
Ronnie's reeling over the loss of her baby, and her actions devastate Kat and Alfie's world.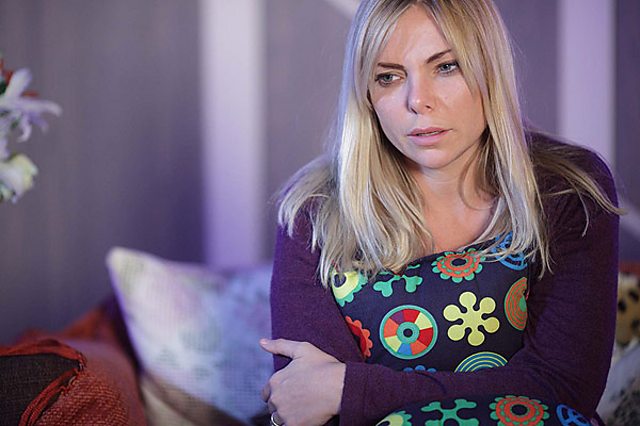 The Moons mourn
Alfie tries to comfort Kat, as she holds onto clothes for her lost baby. Little does she know what terrible thing has really happened.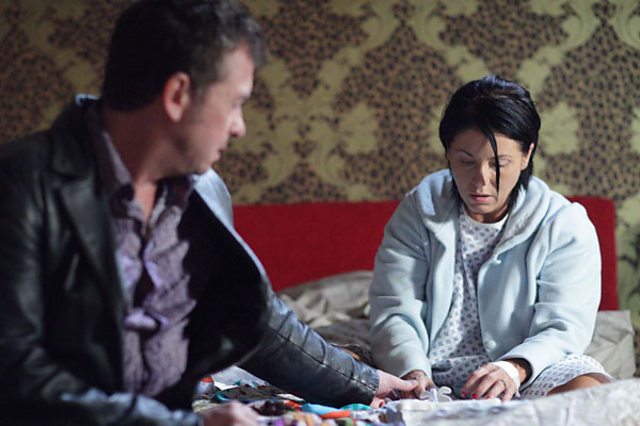 Hands off!
Masood and Jane really don't know how to flirt in secret, do they? Zainab looks ready to send them both into 2011 with the back of her hand.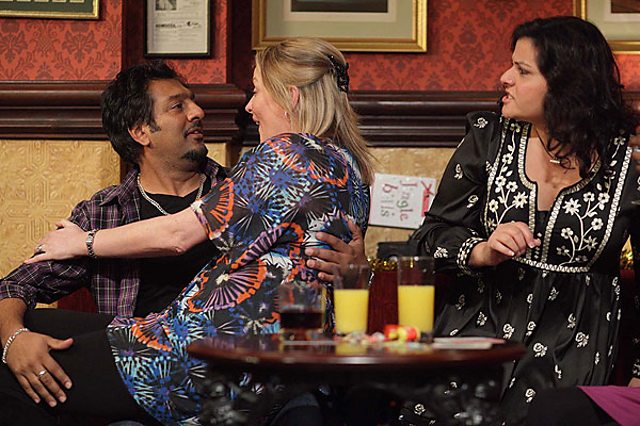 You're barred!
Looks like Kim has entered a little too fully into the party spirit. "Does anyboy know what happened to the floor?"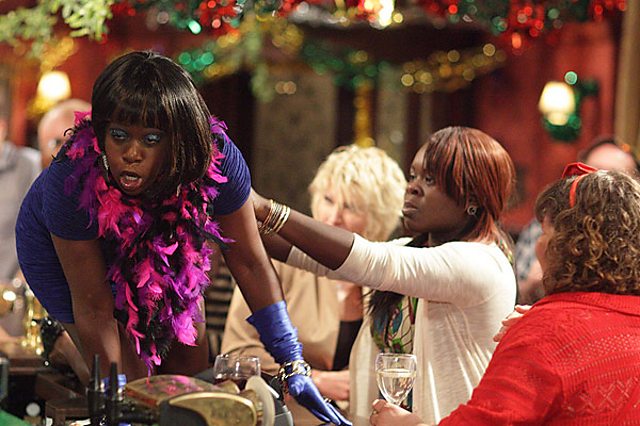 Caught out?
We're sure that Glenda loves a man in unifiorm as much as any other lady, but this one appears to be on official business. Is the game up for Glenda?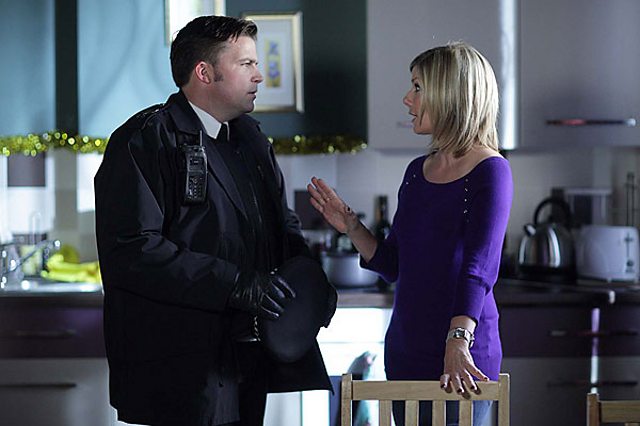 Perfect parents?
Christian and Syed seem to have got what it takes when it comes to looking after baby Amy, but could they ever cope with proper fatherhood?