Fight! Joey is absolutely livid when he discovers that Lucy lied about Lauren's whereabouts the night before she was hospitalised and heads to the café to confront Lucy.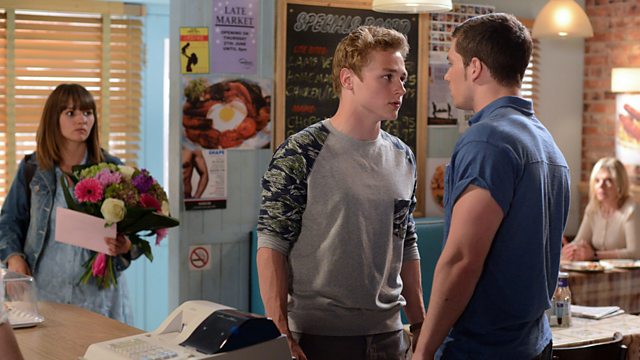 However, noble Peter decides to stand up for his sister, causing a flurry of fisticuffs to break out between the two men.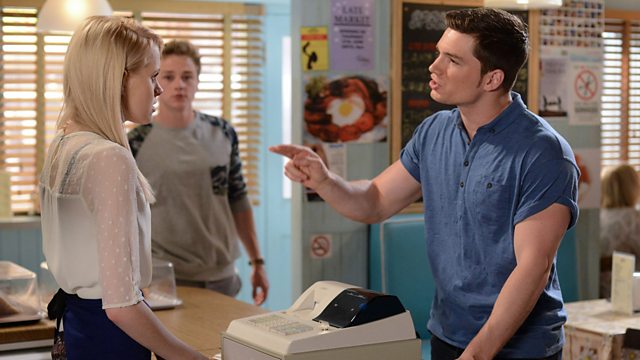 We're imaging both of these handsome hunks are screaming "Don't touch the face," at each other as it all kicks off!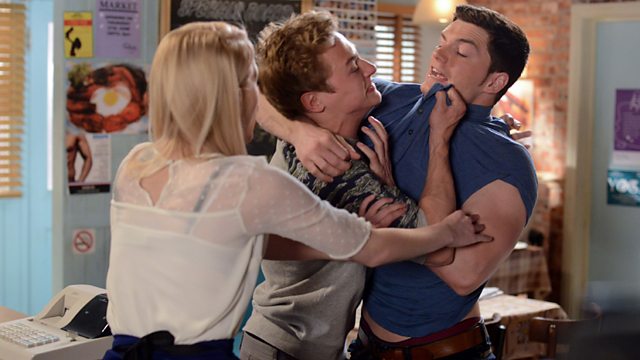 So, who will come out on top? Let us know what you think. You can see the full punch-up on Tuesday 25th June at 7.30pm.