Schedule changes for this week are... Ooh there are none! It's business as usual this week with all episodes on BBC One as normal! Yay!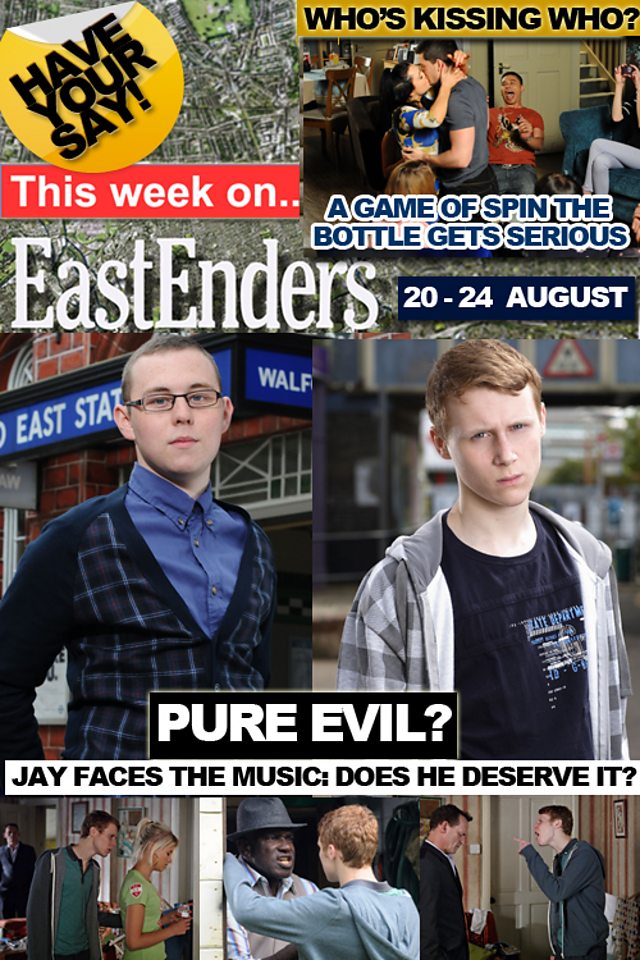 Pure Evil? Jay returns to Walford. Does he deserve the Square's hostility?
Spin the bottle: Snogs ahoy! The bottle decides who locks lips... did anyone look like they were enjoying themselves more than they should? If you'd been spinning the bottle, who would you have liked it to land on?
Discuss the above and more besides in the comments section below.
And don't forget to vote all things EastEnders in the Inside Soap Awards