When Abi and Lauren find themselves spending the day together, Lauren is increasingly distracted by the need for more alcohol. Desperate, she sneaks out the back door and buys a bottle of vodka, disappears down an alleyway - and knocks it back.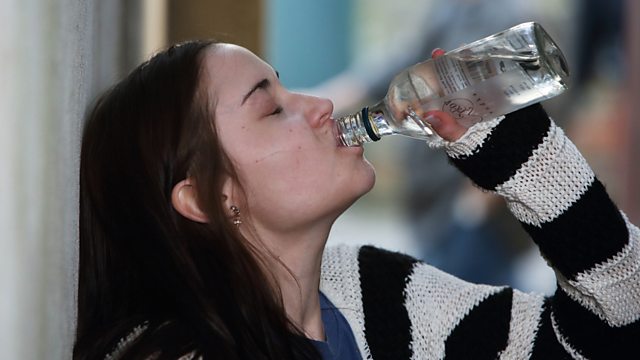 When Lauren returns to the house, an angry Abi angrily snatches the vodka and tips it straight down the sink! Livid with her sister, Lauren flies into a rage of revenge and destroys Abi's revision notes. Ouch!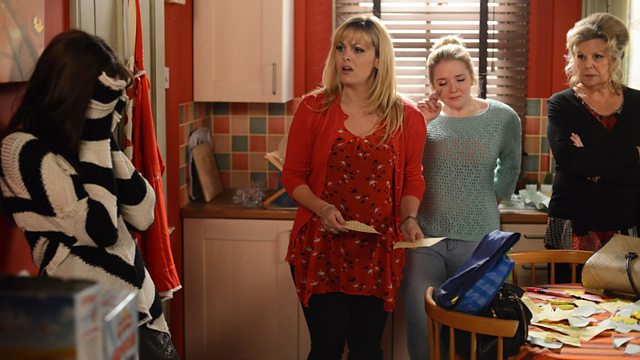 Tanya is furious with Lauren, and, fed up with her wayward daughter's destructive behaviour, tells her that Max and his" bit on the side" Kirsty are welcome to her.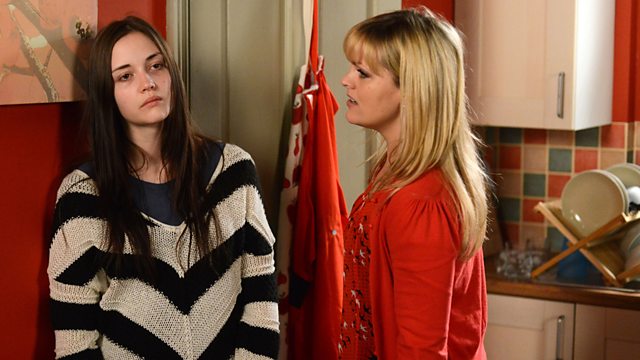 She then throws Lauren out the house, slamming the front door closed! It's definitely tough love at the Brannings' right now.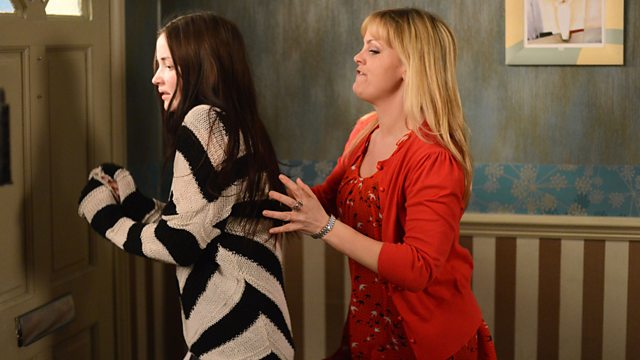 Follow Lauren's growing drink problems tonight (Friday) from 8pm on BBC One.
If you have been affected by an alcohol-related problem, you can find many organisations that can help in our Help and Information database.