Who you think killed Archie: the final results!
Over 150,000 of you voted! The results have been counted and verified. And we can exclusively reveal...
That you think... Tracey Dot BRADLEY DUNNIT!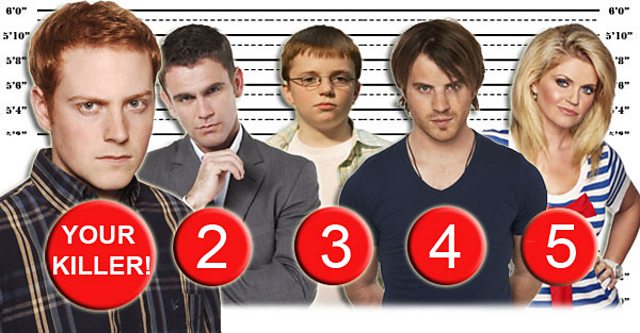 Right from the off, you had him as your number 1 most wanted. In second place, Jack Branning always looked decidedly dodgy to you lot. After his initial placing of 4th, he took up residence next to Bradders and refused to budge. Third in line, in a surprise move up the suspect board from last week's 4th place, Ben Mitchell. Like father, like son... only Phil isn't even in the top 5! And next to young Benjamin... new entry Sean Slater! Back to avenge his sister's name, or maybe as revenge for Roxy's two timing? In fifth, another Mitchell - Sam is the only female who makes your top 5.
Thanks all for your votes. You can still have your say on our Facebook and Twitter pages
Plus watch Adam Woodyatt (Ian), Scott Maslen (Jack) and more in the live episode diary room
And don't forget to tune in tomorrow night at 8pm to find out if you lot were right!