Photo spoiler: Linda lets her hair down!
Happy Birthday Linda! Her day kicks off with a real birthday treat. Mick bringing her brekkie wearing a frilly pink dressing gown. Some ladies have all the luck...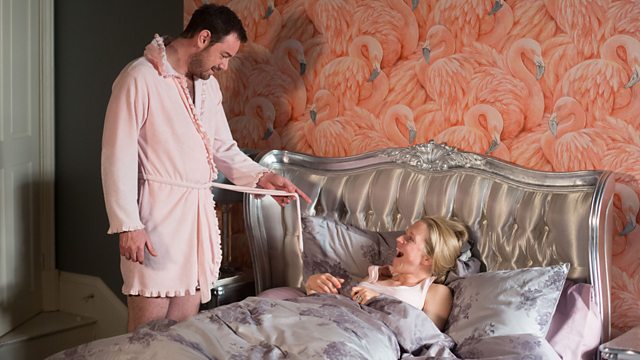 Later in the day Dean offers her some pamper time - and the pair have a good old chat. Mick then insists that Dean stays for her birthday dinner at The Vic. Little does he know that his nephew has taken a real liking to his misses!
These episodes will be on screen during the week commencing 30th June...