We're all about the vintage fashions on this blog.

So you can imagine our delight when we happened across this eyewatering selection of knitwear in a book of EastEnders knitting patterns. The only trouble is, we'll have to wait til the long, hot Summer's over to wear em. *Shame*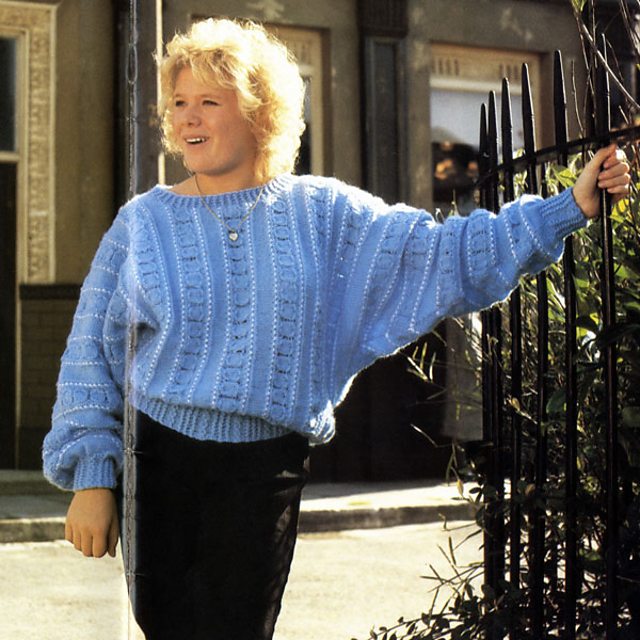 You too could look every inch the Princess, just like Sharon, in this sky-blue creation. Now if only we could find a pattern for a knitted tiara and wand to complete the look...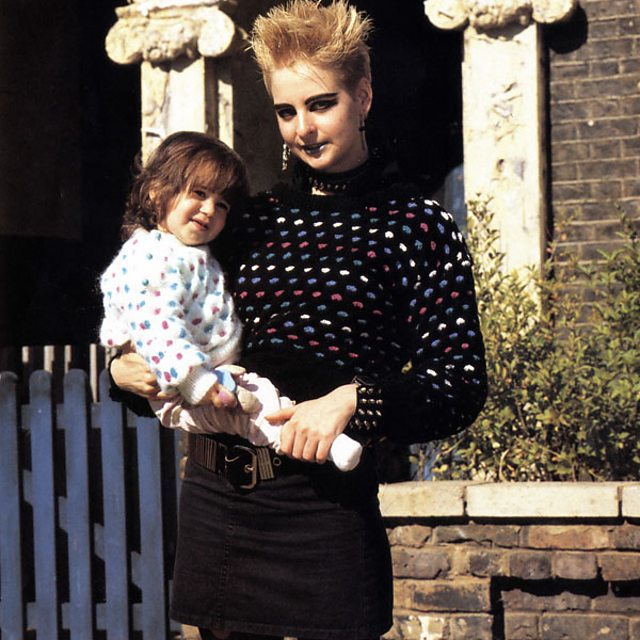 Actually, this one isn't that bad... comparably. Which modern-day moody teen could wear this in the style that Mary the Punk? Zsa-Zsa? Teamed with denim cut-offs? With baby George?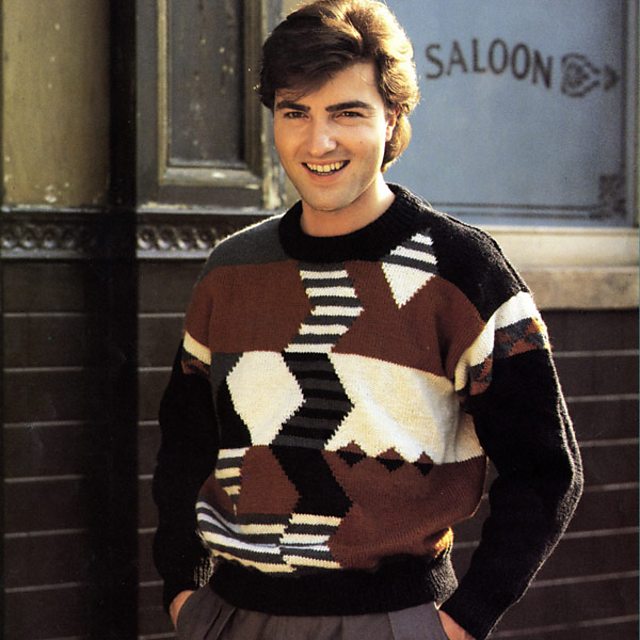 In his day, Pat's son Wicksy was the Square's hottest heart throb and it's no surprise in this... sorry, I can't finish this. The geometric patterns are making my eyes go out of focus.