Week commencing 4 July 2011
History repeating itself?
Do our eyes deceive us? Why is a worried-looking Ronnie with baby Tommy on the day of her trial? And do Kat and Alfie know where their son is? There's only one way to find out...
Kitchen sink drama

Kat and Alfie engage in a breakfast battle. He's looking defensive - we hope she's not suggesting that he's all washed up...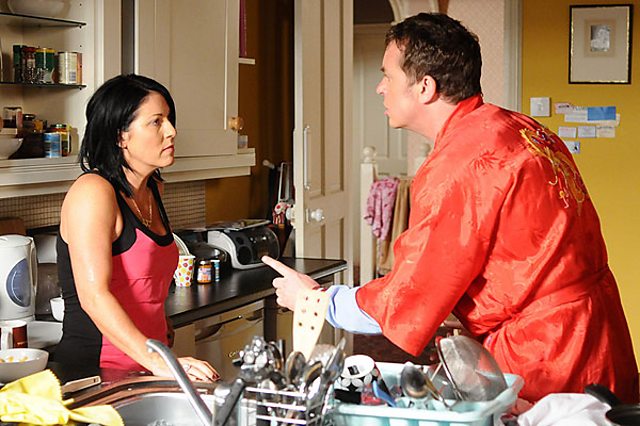 On the ropes
Looks like Michael has been taking the, er, Michael - and Jack's not going to stand for it. Go easy on him Jack, we don't think the last of the bruises have healed yet!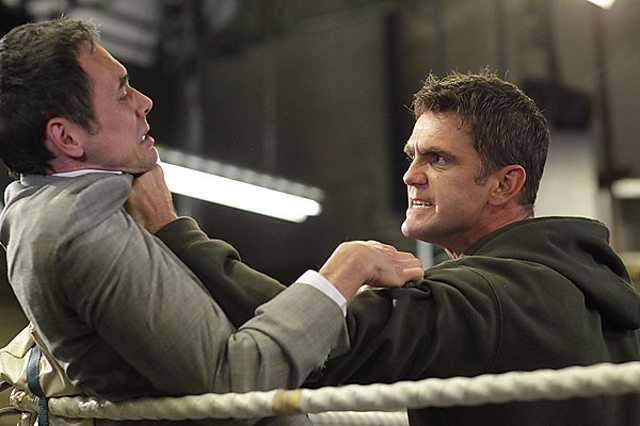 Basher Billy

Jack's not the only one throwing his weight around in Walford next week. Tyler has to step in when Billy reaches breaking point as he attempts to track down his son.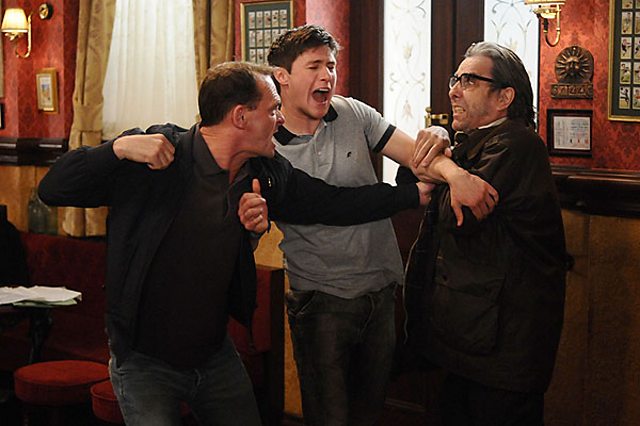 Glass half empty
Ronnie's already in quite enough trouble, but it looks like a drink with Michael will lead to more sorrow, rahther than drown her existing ones.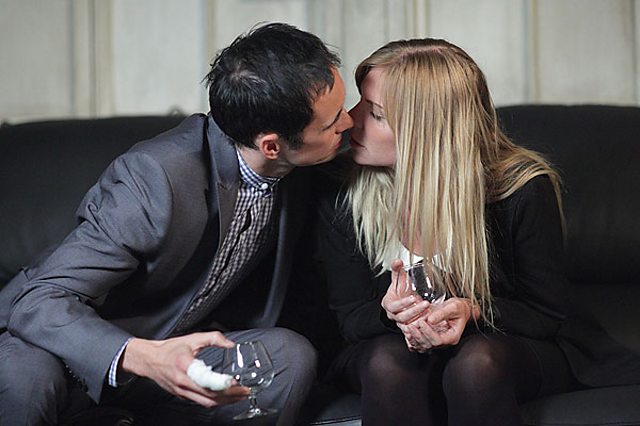 Tucking in to temptation

Another promiscuous pair, Tanya and Max, continue to fool around under Greg's nose. It can't be much longer before they're caught, but who will catch them in a compromising position?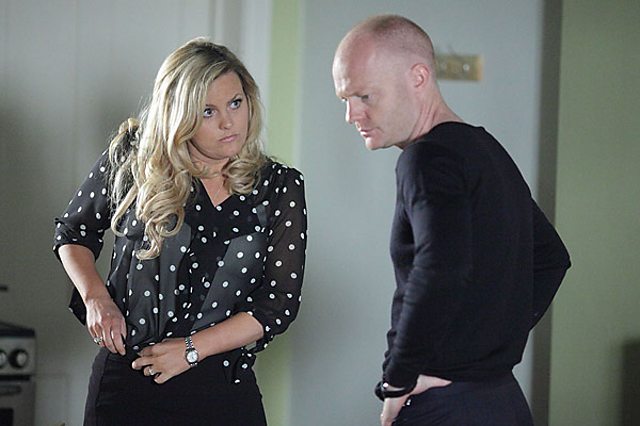 Death duties
It's Lydia's funeral, and Janine is making a scene. Is newcomer Norman to blame? He's probably after granny's gazillions, but when it comes to inheritance, Janine knows that where there's a will, there' a way...