Pics of Amira and Syed's wedding
Roll up, roll up for pics of the wedding of the year... or more accurately, the wedding of next year.

You'll see it on telly on New Year's Day, but in the meantime take a look at these backstage pics... *sob* It's just... *fans self* I'm fine... I just... I always cry at weddings...*collapses*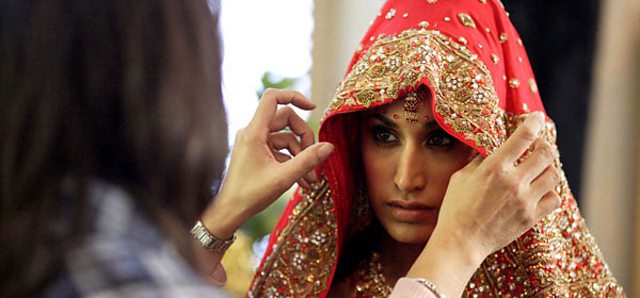 Preeya (Amira) spent weeks with a personal trainer to get the necessary neck strength to endure the weight of her bejewelled head-dress...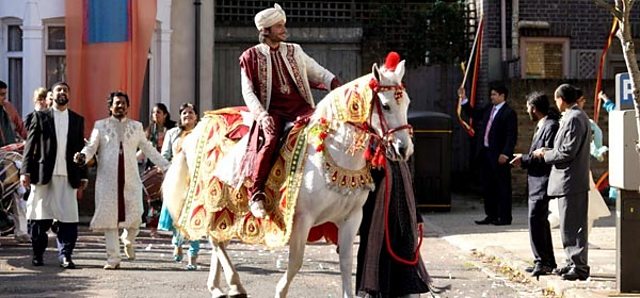 There's no way that Amira's going to let Syed outdo her. So... if the groom is arriving on a white horse... what's the bride arriving on?
Pegasus
? A pack of specially bred gibbons?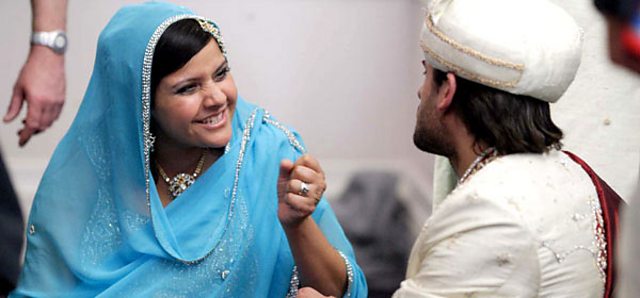 Nina (Zainab) and Marc (Syed) enjoy a game of rock, paper, scissors between takes - the scamps!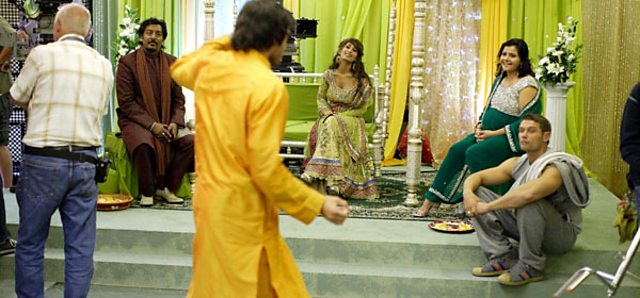 Everybody's smiling... except for one person who's noticably unimpressed by Marc's moves.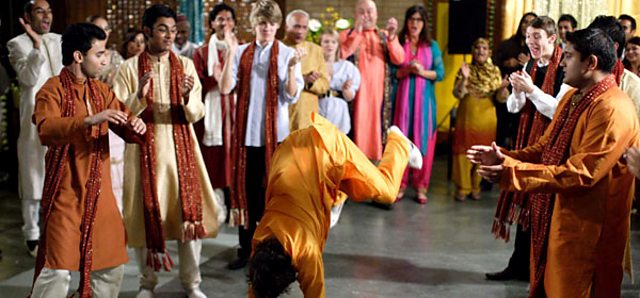 That's more like it. Marc cuts some serious rug at the wedding. It's like that, and that's the way it is. HUH!

Meanwhile, check out Minty's peach-coloured garb. You wouldn't get away with that down Mitchells Autos...