It is with great sadness that we report the death of much-loved actor John Bardon, who played Dot's husband, Jim Branning, from 1996 to 2011. He was 75.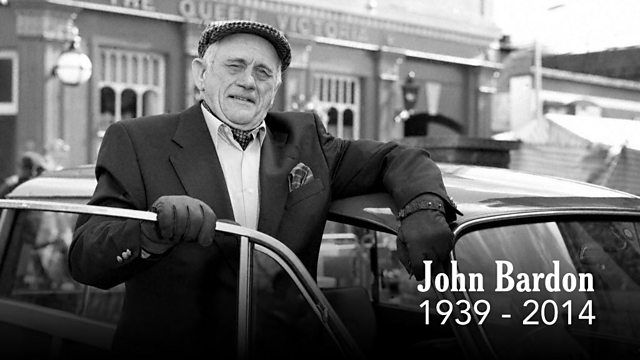 Everyone at EastEnders is absolutely heartbroken to learn that John has sadly passed away.  His bravery, dignity and courage in battling against the devastating effects of his stroke were admired by all who had the privilege of working with him. 
Loved by us all, John was an exceptionally talented actor whose humour, mischievousness and brilliant performances made Jim Branning one of Walford's most loveable, memorable characters and we will miss John forever.
Our love and deepest sympathies are extended to Enda, his truly wonderful wife, at this very sad time.  May he now rest in peace. Tonight's episode of EastEnders is dedicated to John, who will be sorely missed by all those who knew and worked with him.
Jim Branning was a regular bar prop in the Vic and a keen gambler who fell in love with Dot, marrying her in 2002.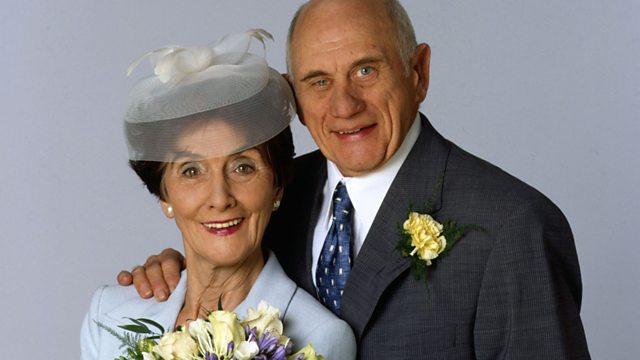 Jim almost broke Dot's heart in 2007 when he suffered a stroke – a storyline created to account for his own off-screen illness. Dot feared that she wasn't strong enough to look after him and wrestled with her feelings of guilt and frustration at her inability to stand by her man in his time of need. But love won out in the end.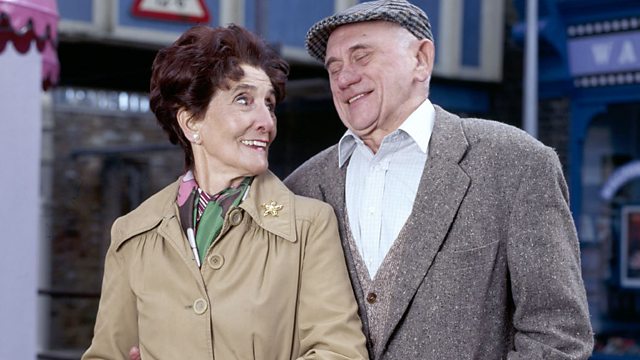 When John was well enough to return to EastEnders, he continued to feature in the show until 2011, until Jim Branning left Walford to be cared for in a nursing home. He continued to be referenced in the show by Dot.
"I am so sorry that John has passed away but hope that he is now at peace after seven difficult years,"  June Brown MBE told us. "I shall miss him very much as I loved him dearly.  My thoughts are with his devoted wife, Enda."
"I'm absolutely gutted," added Perry Fenwick, who plays Billy. "John was a lovely, lovely man to work with. I'll miss him". 
Other kind words came from Natalie Cassidy, who plays Sonia. "I never had a real granddad so John was like an actual granddad to me. He was a lovely man and I learnt a lot from him."
John's other notable screen credits included a regular role in Rumpole of the Bailey, plus guest parts in Dad's Army, Only Fools and Horses, and many more. For his stage work he was awarded the Laurence Olivier Award in 1988 for 'Best Actor in a Musical' for Kiss Me, Kate.