Photo spoilers: Jailhouse Shock!
Shirl's Secret Smile
Shirley is delighted when Phil finally agrees to let her see him in prison. This being sour-faced Shirl, she hides it well - and it's short-lived as Phil's decided to plead guilty for the lesser charge of manslaughter.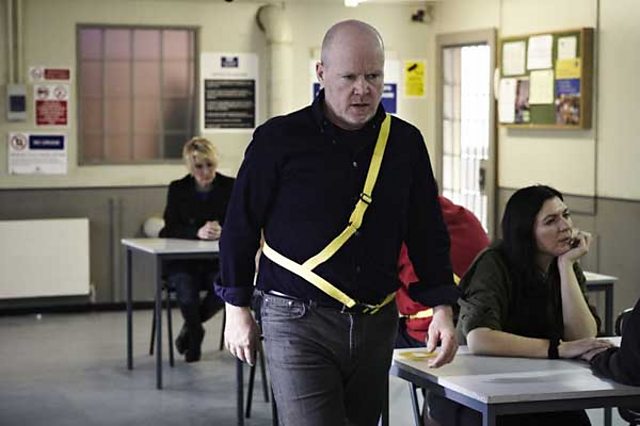 The Future's Orange


Shirley tries to reason with Ian - but breaking into his house isn't probably the right way to go about things. Will he decide to get Ben to change his plea? He won't find the answer in the fruit bowl, that's for sure.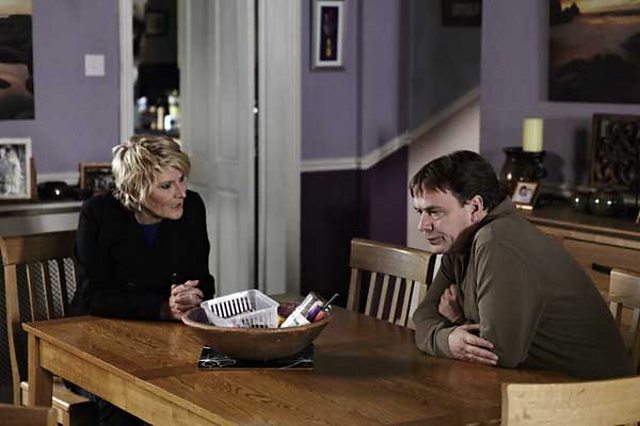 Doctor's Orders
Tanya and Max visit the hospital to receive the results of her MRI scan. Max receives a call from Roxy, proving he really is a bad boy - everyone knows you should turn your phone off while in hospital.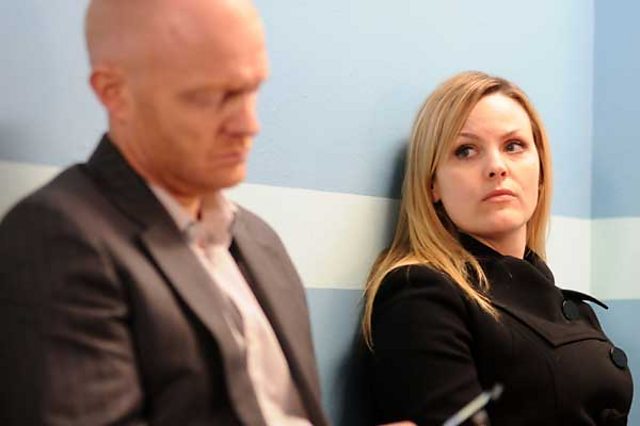 Frock Shock!
Heather gets all teary-eyed as she tries on her second-hand wedding frock. Cheer up love, your dream dress could be in the post. Failing that a role in the sequel to the Woman in Black could be yours.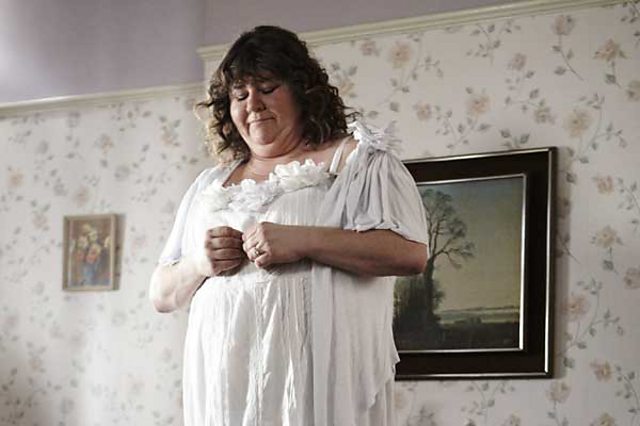 Get out of Jail
Ian and Ben pay a visit but soon Ben scarpers. Will Ian offer to help his nemesis get out of jail? Whatever happens, at least Phil will be safe - in that fetching day-glo yellow get-up no one's going to run him over!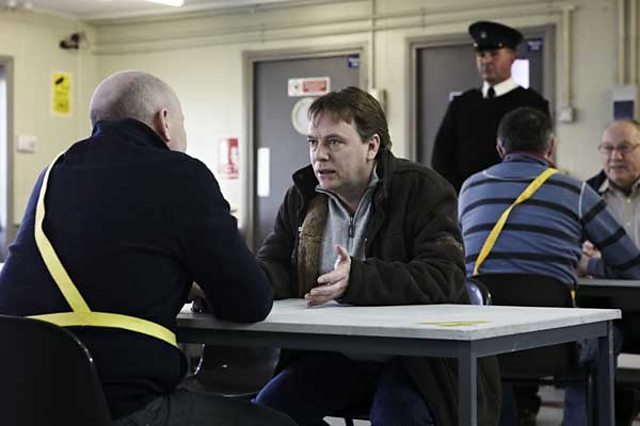 Dot's Toast
What's this? Dot in R&R? Has the recession hit so hard they've launched a grab a granny night? Fear not, it's the night of Heather's Hen Night and Dot decides to raise a glass to the happy couple. Let's hope someone takes the microphone off her before she's tempted to sing.