Photo spoiler: Roxy and Ronnie return!
After a much-needed getaway to Ibiza, Ronnie and Roxy return to Walford - but is there a reason Roxy doesn't look thrilled to see her fellow Mitchell, Phil?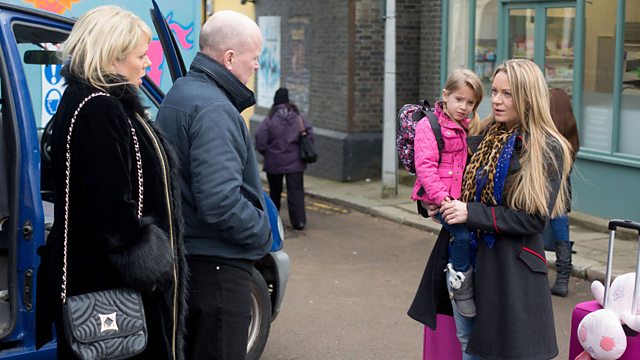 Later, Phil catches up with Ronnie and seems keen to remind her of the chaos she left behind her at New Year.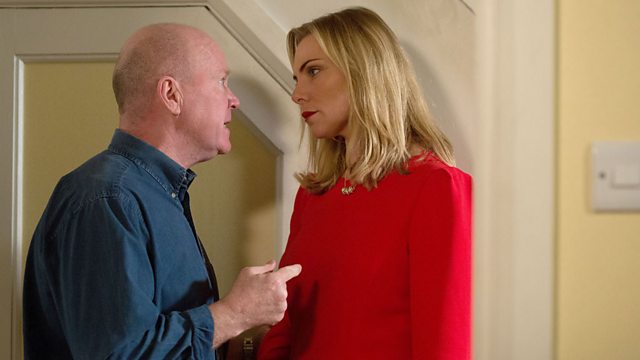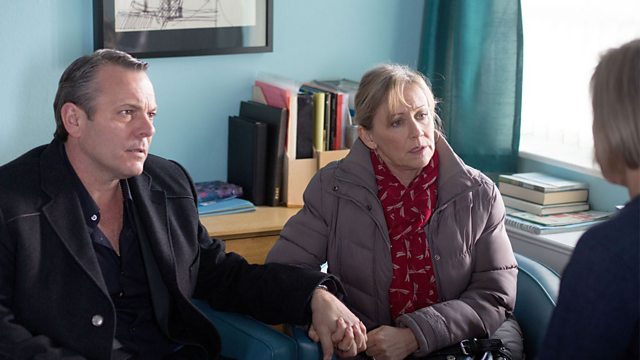 With David by her side, Carol nervously learns of her test results - and it's not good news. How will she tell her family she has the dreaded BRCA breast cancer gene? And will she manage to convince them to get tested?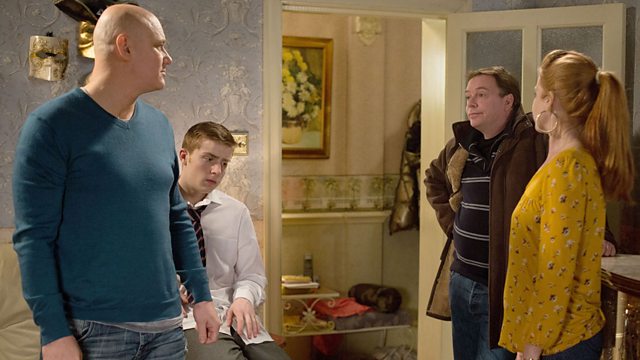 On learning the news of Cindy's pregnancy, Ian does what comes naturally and thinks about himself! Not being able to resist, and under the suspicion that Liam's responsible for getting Cindy up the duff, he heads over to the Butchers' to have a go. Terry - knowing the truth about who the real father-to-be is - stands up for the innocent teen, but will his actions go beyond just strong words?
Welcome back the Mitchell sisters and witness the baby drama when EastEnders airs these scenes from Monday 3rd March.