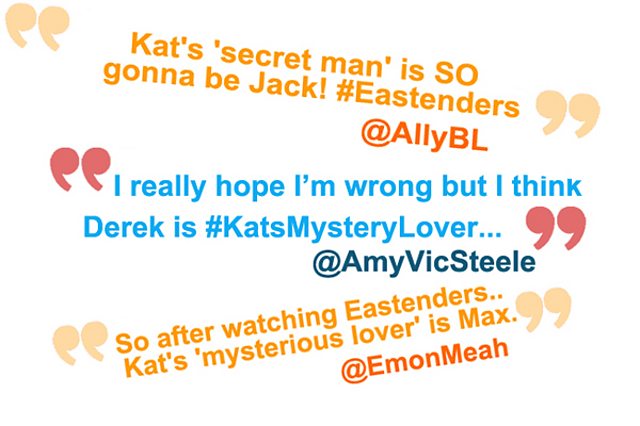 What a week it's been...
Fatboy
's tried his luck with
Naz
on a bus with the irresistible line, "In there like swimwear". Much to our surprise, hung-over Naz didn't take too kindly to that and tweeted back, "Unless he got an aspirin and a fryup, he ain't what I need right now". Is the romance dead before it's even begun?
Meanwhile trouble was brewing between love birds
Stevie
and
Olly
. Although Stevie was momentarily distracted by micro pigs, Neil Buchanan and a screaming ginger lady (Bianca?), she tweeted about Olly from across the same room. A frosty response from Olly; "Don't you think it's so annoying when someone tweets you even though they're right next to you". Urgh, what a moron. And to make matters worse, Olly seems to be interested in the older ladies of Albert Square. Watch out Dot!
Don't forget it's #FollowFriday. Show sum luv for @manlikefatboy, @stevie4olly, @badgal_naz and @ollymanhall.