Photo spoilers: poison, punches and pushes...
Week commencing 13 December 2010: We don't seem to be any closer to finding Christmas cheer in Walford next week. It's more about slaying your enemies than sleigh bells at the moment!

Fight night
Shirley's all shook up when Glenda starts bragging about her conquests. Can Roxy keep her at bay, or is a battle of the blondes imminent?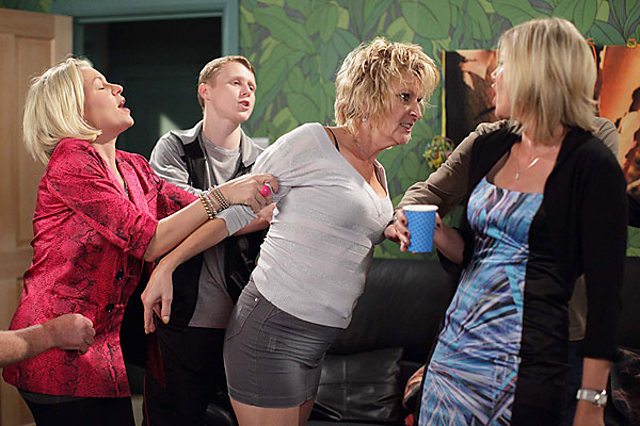 Carpeted!
Did she fall, or was she pushed? Glenda's taken a serious tumble, but who or what was the cause of her stairway slip-up? Surely not Shirley?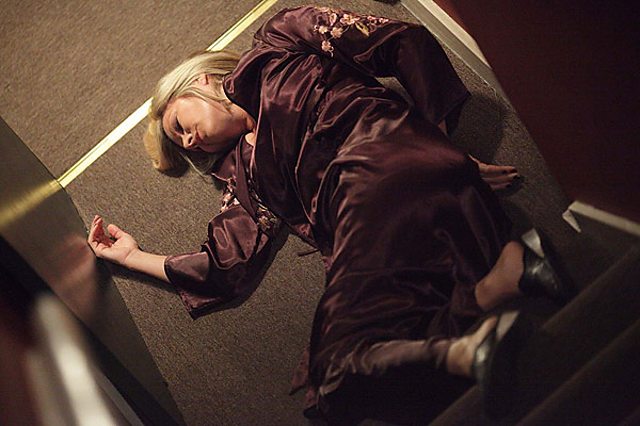 Having a pop at pop
Ben's back... and he's packing a punch! Phil's clearly a hit with his wayward son, but not quite in the way he'd hoped. So what could be bothering Ben?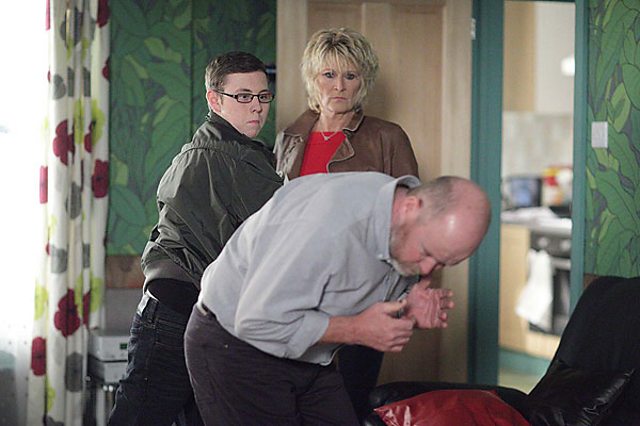 Boxing Clever?
Phil doesn't seem to be having a great deal more succes with Jay. You try to buy someone a sporty dressing gown and all you get is a scowl! Perhaps blue just isn't Jay's colour?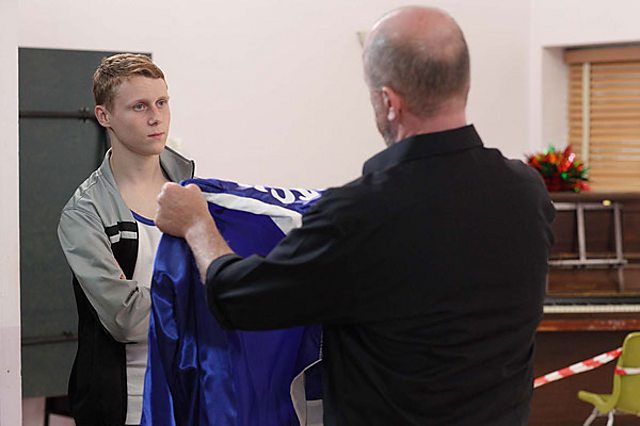 Girl talk
Carol and Connor clash over his interest in another woman. But which young lady has Connor been flirting with?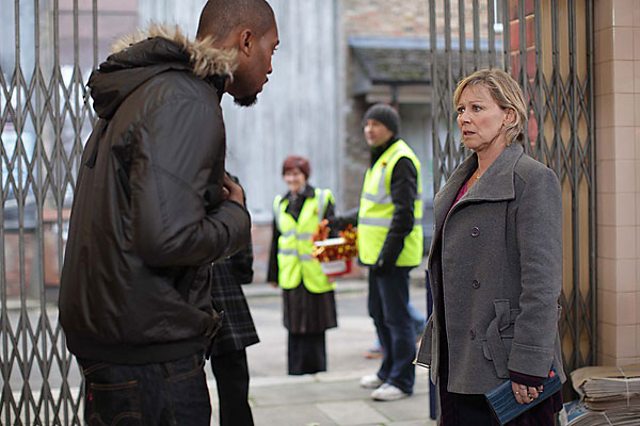 Mum's the word
Back from a shopping spree, Stacey and Ronnie have a heart-to-heart over motherhood. But is Ronnie buying Stacey's advice?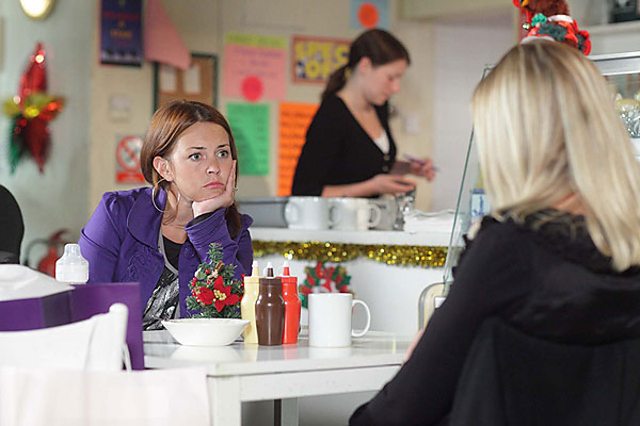 Killer cocktail
Janine gets on with the daily grind - the daily grinding up of pills to poison Ryan's fruit juice that is. He really doesn't want five a day of those. We really hope he doesn't get bumped off like Barry.