Photo spoilers: Better the Derek you know...
Confront you fears...
A nervous Alfie goes to speak to Derek about his finances (or should we say lack of finances). Will Derek offer a helping hand? Hmm...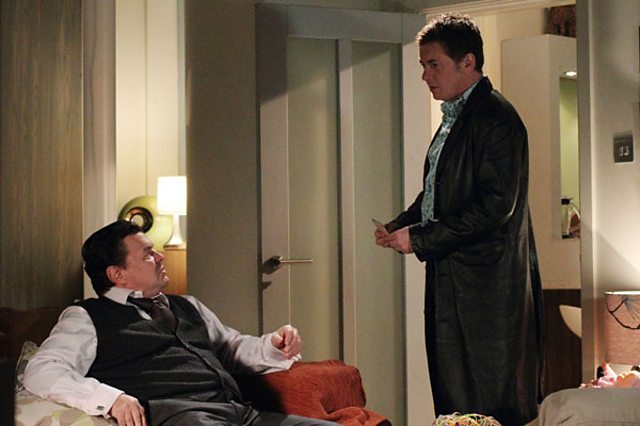 Spoilt rotten
Being the lovely chap that he is, Fat Boy spoils his lady 'Fitney' with bundles of pressies on Valentines day. But is that face mask hiding a smile or a grimace?!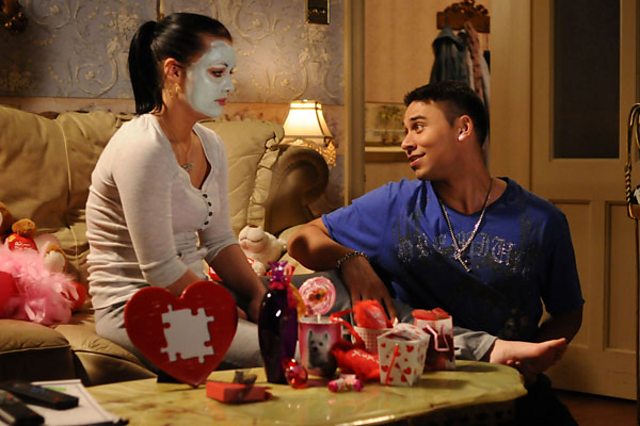 Mum knows best
Cora confronts Tanya about how she's feeling and, for once, Tanya opens up. Will they put the world to rights?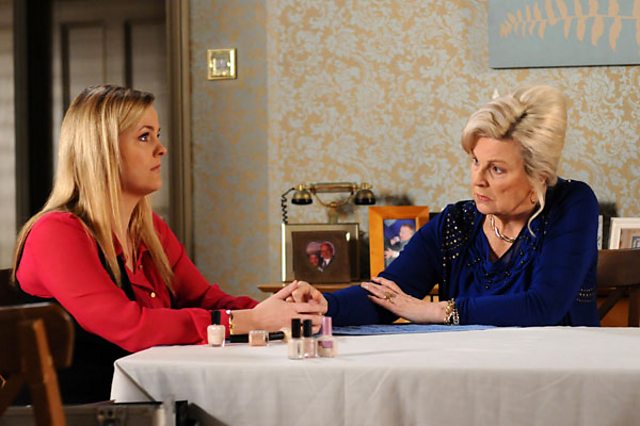 Fly me to the Moon
When a scheming Lucy tells Tyler that Fatboy is going to propose to his true love, he panics. Will he be able to convince Whitney that he's the man for her?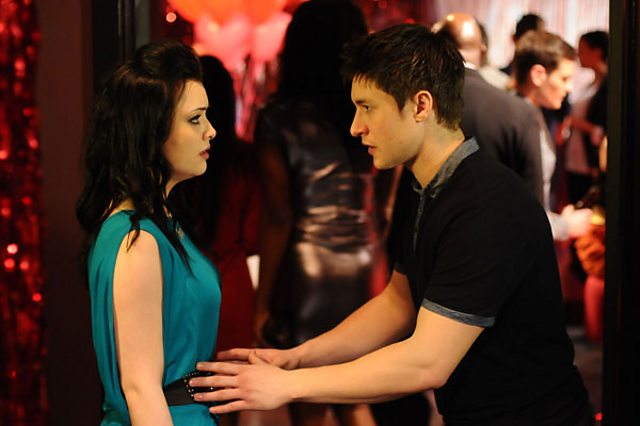 A romantic dinner for 3!?
Shirley prepares a meal for Heather and Andrew as a surprise. Will this be an evening to remember or a night they all hope to forget?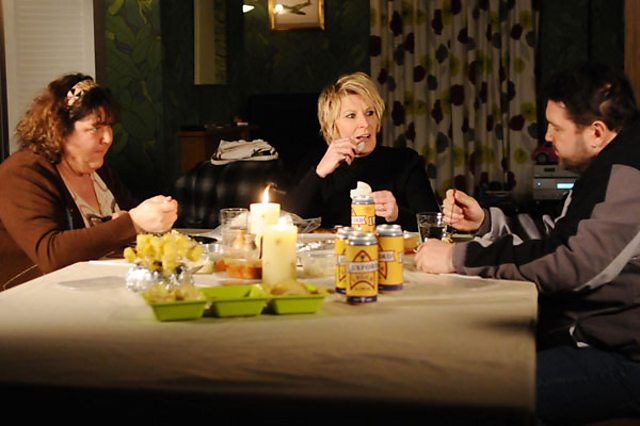 Let the wedding bells ring!
Ah, the perfect setting to pop an engagement ring on for the first time - the laundrette. Will Miss Trott be pleased as punch with her bit of bling?