EastEnders win Soap & Continuing Drama BAFTA
There's an extra buzz at EastEnders HQ today because last night, we picked up the BAFTA for Soap and Continuing Drama! It's the 9th BAFTA we've won to add to our collection, hopefully meaning that we're still doing what's important, making a great show for you, the viewers. Shane Richie and Jessie Wallace were there in their finery to collect the award.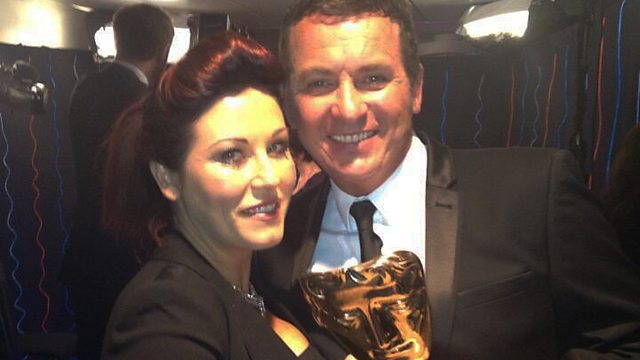 Shane thanked the audience, saying, "The millions that tune in four nights a week to watch the on goings of Albert Square, this is especially for each and every one of you." Once again, thanks for watching.