So, where's Janine been hiding out, you've all been wondering? Why, in a luxury London hotel of course, getting pampered. Well, this is Janine after all - did you expect anything else?! So, as Michael sweats, Janine tries to put her latest plan into action...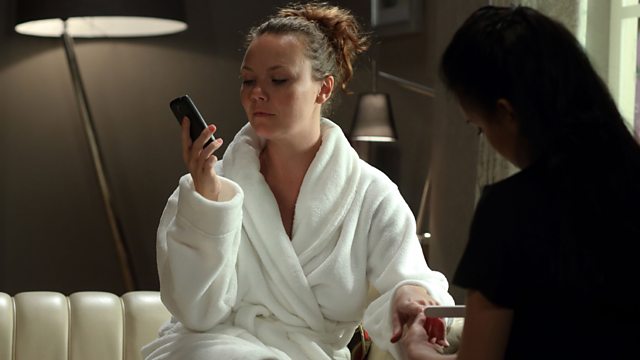 Working under Janine's orders, Billy lets Michael know where she is staying, but Michael know he's being played and refuses to bite. Drowning his sorrows in the Vic, he's urged by Alice to ignore Janine's games and go after Scarlett regardless.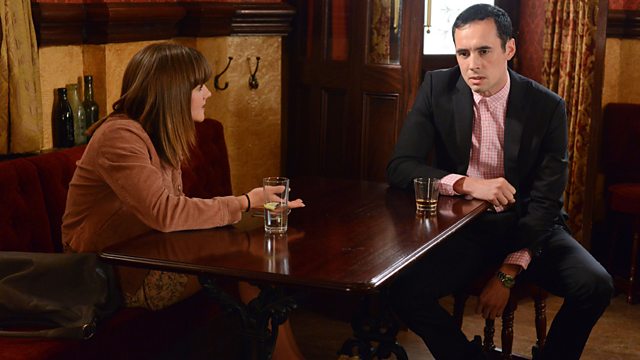 But, despite what he says, Michael relishes the game as much as Janine, and has still got a trick or two up his sleeve. He knows Janine's emotional weak spot and plans to use it to his advantage. The stage is set, and the war between these two is showing no signs of ending soon!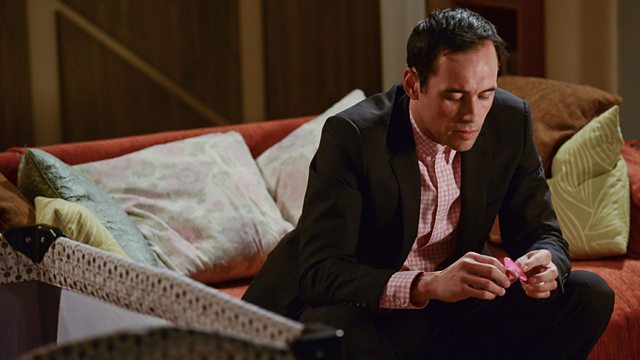 Elsewhere, following on from Ian and Jean's little, ahem, incident, Jean realises she's left her bag in the restaurant after storming out! Cue an alcohol-inspired, bright idea from Shirley: break in after hours and get it back! Fuelled by a few more cocktails, Shirley, Jean, and Bianca, head to Scarlett's. You don't need me to tell you that it's not going to end well.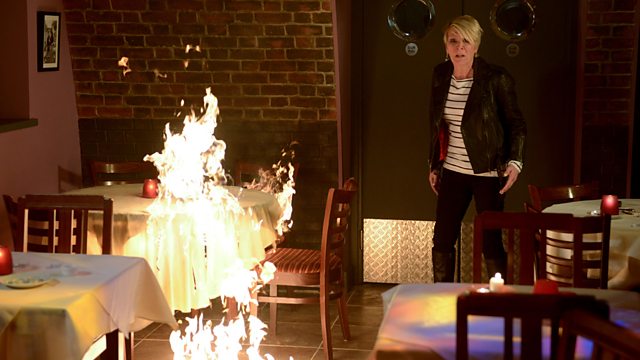 Courtesy of some candles and an expensive bottle of Ian's brandy, the restaurant is soon aflame! Thankfully, the girls act fast enough - well, after a fit of panic, and manage to extinguish the fire with a bucket of water.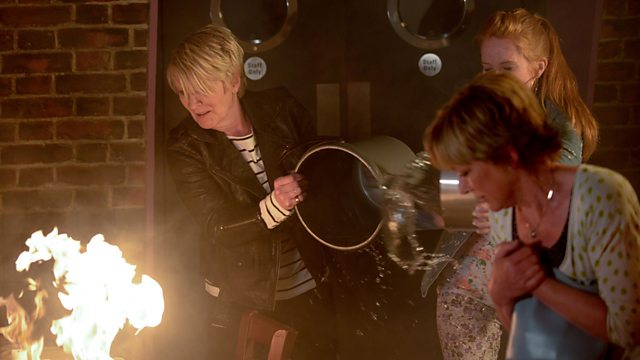 However, they weren't quite fast enough, and the industrial sprinkler system kicks in to action, drenching them - and the entire restaurant! Soaked to the bone, the three women make a speedy exit, leaving the restaurant totally trashed!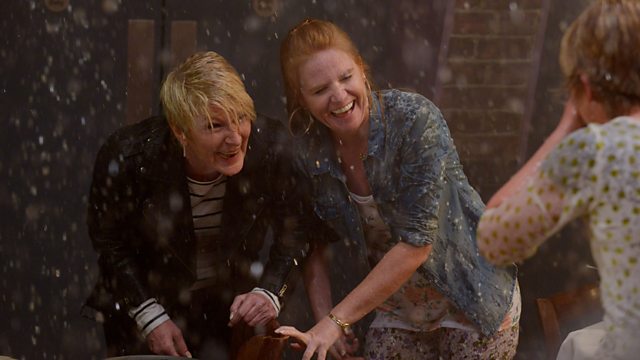 What's Ian going to do when he finds out? Or, more to the point, what is Janine going to do?? Will Jean break under the pressure??? You can catch these epsiodes on Tuesday 2nd and Thursday 4th of July.