Alice Branning coming to Walford
East End crim, Derek Branning should be used to being a wanted man, but there's someone searching for him who's going to shake him up more than any member of the Old Bill could.
Say hello to Alice Branning, who is set to arrive on Derek's doorstep looking for answers from the father she's never met.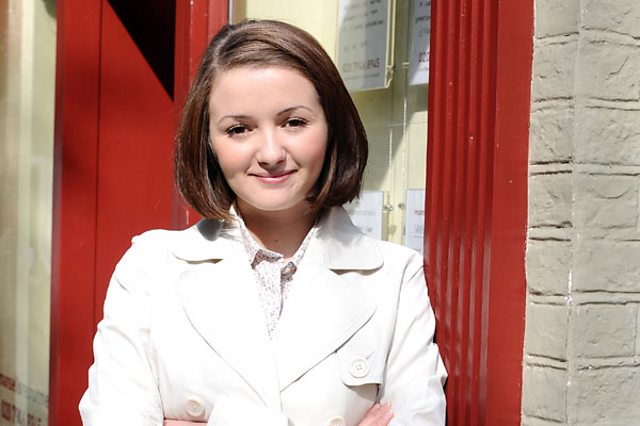 Unlike her unscrupulous father, Alice is sweet and has lived a sheltered life with her mum and older brother Joey - who is no fan of their estranged dad. But how will this ordinary girl cope when she finds out the truth about her... extraordinary father? Will she be able to cope with his shady past?
"I've been a fan of EastEnders forever and am thrilled to be cast as a Branning," says actress Jasmyn Banks . "It's such a privilege to be working alongside Jamie (Foreman) and I can't wait to find out what's in store for Alice."
EastEnders Executive Producer Lorraine Newman added: "Jasmine is a great actress and we are delighted to have her join the cast as Alice Branning. Alice will help us glimpse a softer side to Derek and, being part of the Branning clan, there's a huge amount of history for the pair to draw upon which gives us great potential for the future."
What do you think? can you see Derek winning any Dad of the Year awards in the near future? And how would you feel if you discovered he was your dad?