Photo spoilers: Fire in Walford!
Week commencing 25 July 2011

Torched wood?

Eddie's going to need a miracle to prevent his furniture goes up in a puff of smoke. We guess his only option now is a fire damage sale.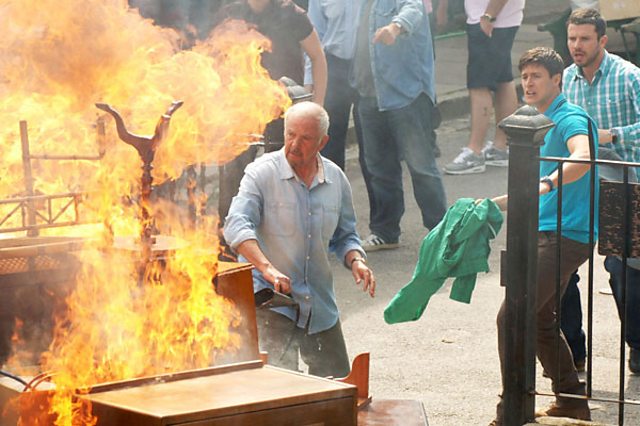 Hot stuff!

A stylish Masood's clearly not throwing the towel in as he turns up for work at the Argee Bhajee.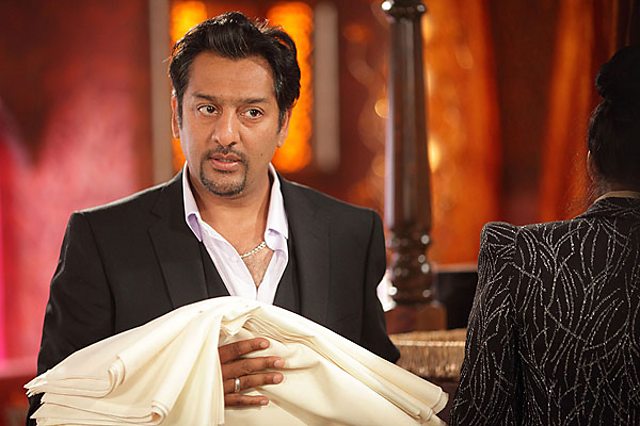 Back away from my boyf!

As Jay looks on, Lola and Abi face off in the cafe. Who wants him the most? And has anyone asked Jay what HE wants?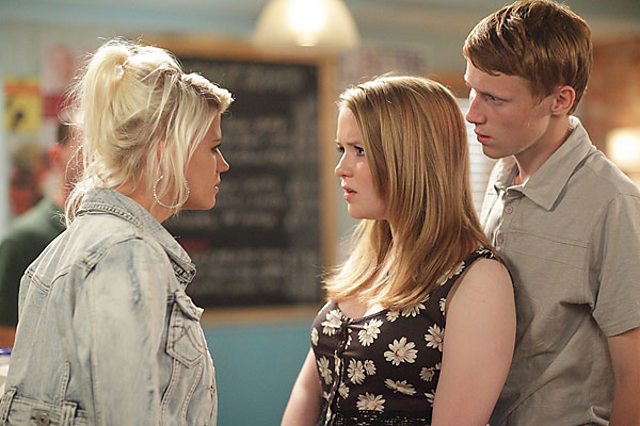 Feeling the heat?

Michael gets a grilling from Jack as as accusations fly about Eddie's fire. After his recent antics with Ronnie, has Michael really cooked up another evil scheme?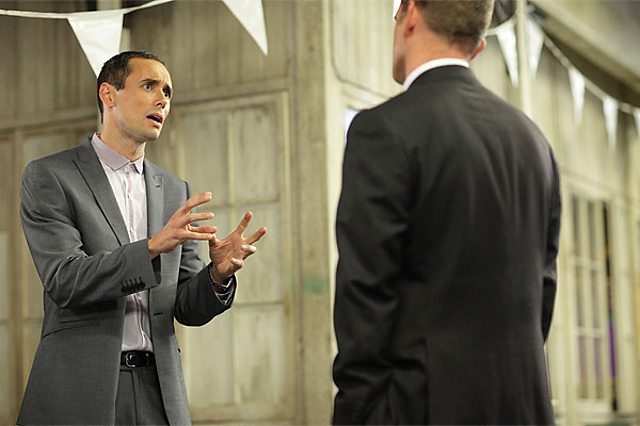 Spin doctor

After Zainab has a pill panic, Yusef steps in with some new medication. But are his new drugs a prescription for trouble?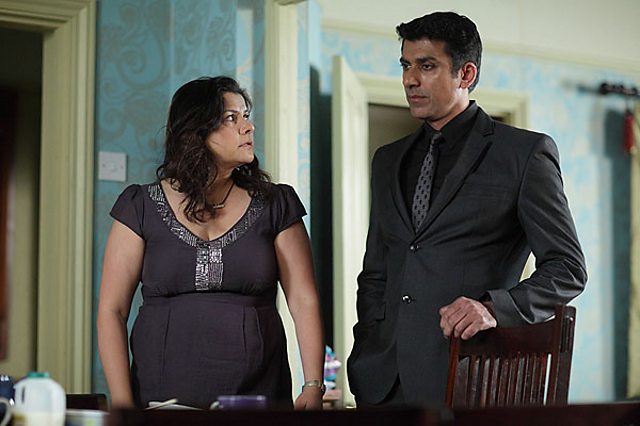 Keeping secrets

As their dangerous liaison continues, Max and Tanya worry that they may have been rumbled. They'll probably be tearing each other's clothes off again before too long though...
In the red corner...

Back in the gym, Michael decides that mind games are the best way to settle a score with Jack. What will he say that's guaranteed to get under Jack's skin?