Photo spoilers: A helping hand (out)
Show me the money
Ray offers Bianca an olive branch in the form of a wad of cash. Will she accept and let him have more access to Morgan?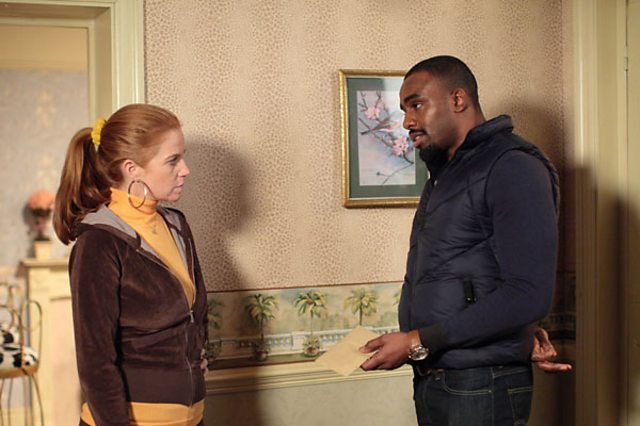 Loud Lucy
Lucy can't hold in her rage any longer. She tells her dad that Mandy's having an affair (I hope she didnt give herself jaw strain!). Let's just say Miss Beale shouldn't pursue a career as a detective...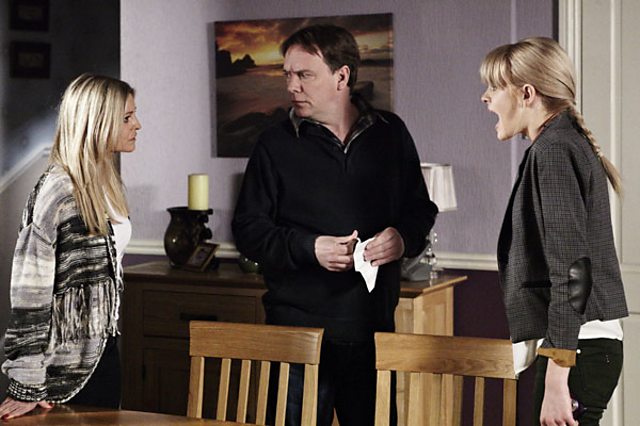 The soft touch?
Shirley isn't known for her softly softly approach to situations... She decides to rule with an iron fist and confronts Ben about his statement. Will he come around to her way of thinking?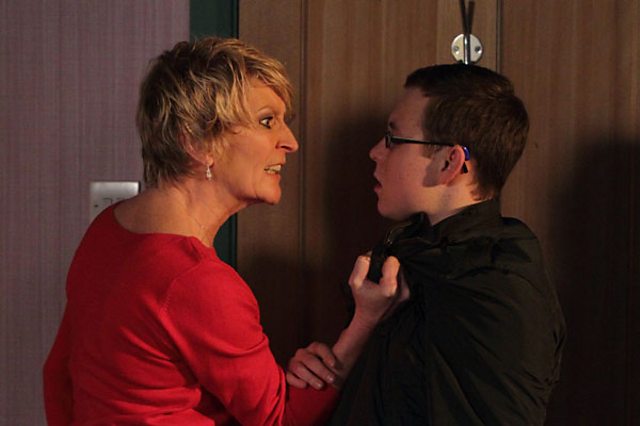 A full house at The Vic
Alfie organises a poker night for The Square's lads... Who'll be king of The Queen Vic? Who'll be the joker? And who'll have an Ace up their sleeve?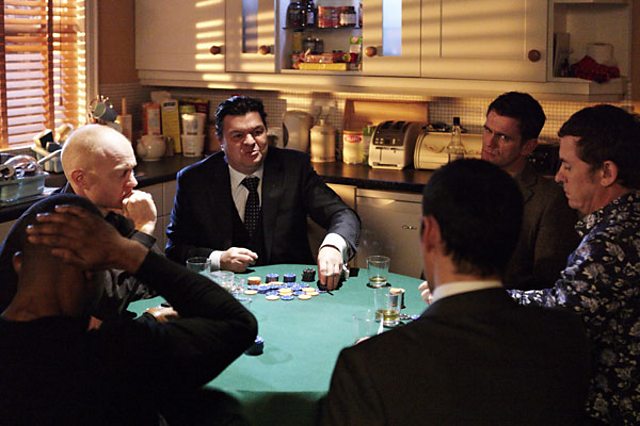 Janine Moon?
Michael's down on one knee! Is Janine soon to be a married mother? Who'd have thought it... What will her answer to THE BIG QUESTION be? Let us know what you think by posting a comment below.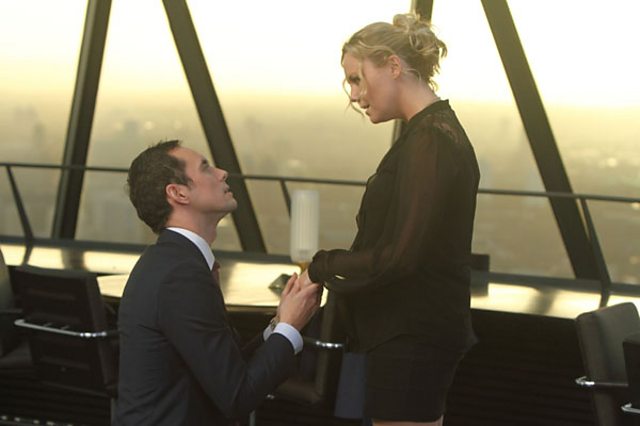 Right as Lorraine...
When Mandy's mum appears on The Square (thanks to Lucy) she quickly makes herself at home in the Beales' pad. Will she be a welcome guest?