Photo spoiler: You booze you lose
Sharon and Linda have a bit of a drinking session, where a couple of home truths come out. Sharon tells Linda that she's going to forgive Phil and Linda tells Sharon that Dean kissed her!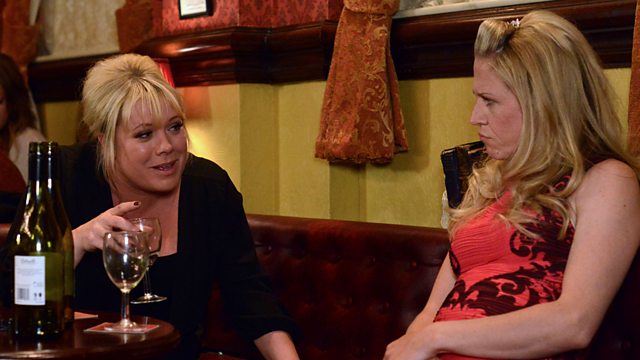 When Sharon suggests that perhaps Linda isn't entirely blameless, it kicks off. Step away from the Pinot Grigio ladies!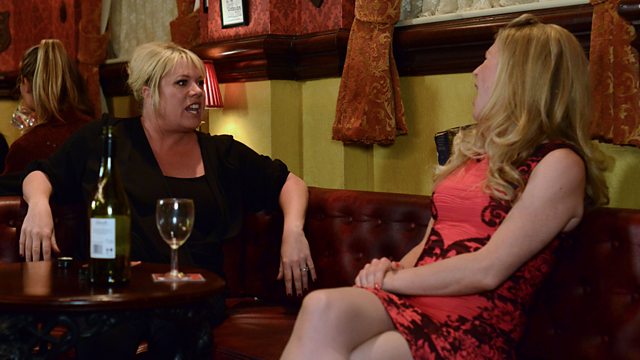 Mick steps in and tells Nancy to take a very drunk Sharon home. When they get there, Sharon shares Linda's secret and tells Nancy about the kiss! How will Nancy take the news that her cousin and mum kissed? Probably not well, we're guessing.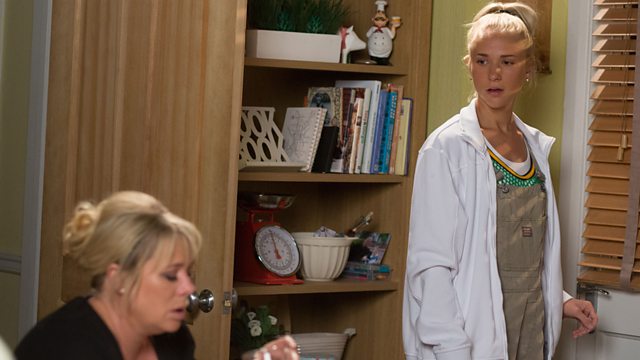 This episode will be on screen in the week commencing 8th September.