Photo spoilers: Michael feels the heat
Ahead of our regular Tuesday selection of preview pics (this time for week commencing 25 July) , let's see who's turning up the heat in Walford.
Feeling the heat?

Michael gets a grilling from Jack as as accusations fly about a fire that wrecks Eddie's life. After his recent antics with Ronnie, has Michael really cooked up another evil scheme?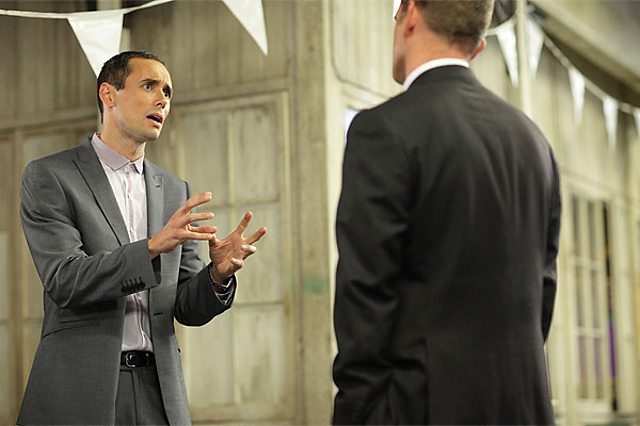 We'll be adding lots more spoiler pics to the blog on Tuesday 19 July, so don't forget to check back!