Photo spoilers: Janine's fully loaded
Week commencing 18 July 2011
I should be so lucky

We know that money can go to people's heads, but does Janine suddenly think she's the new Kylie? Despite all the vegas trappings, We know deep down that she's more show-off than showgirl. But what has she done to lure her 'friends' to a party at R&R?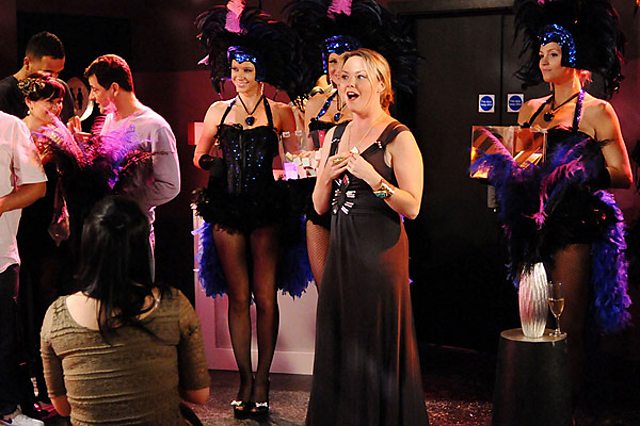 Sex a-Beale?

Denise denies Ian a snog! Surely not? Even though her good mate Jane has just split with him, can she really resist the appeal of Captain Beale?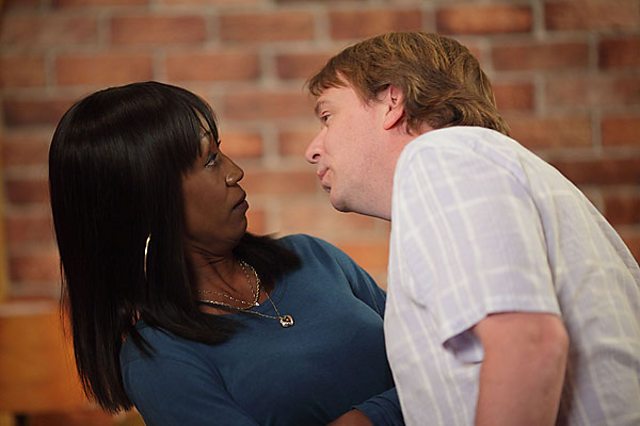 Back seat driver

Partying isn't the only aspect of high roller Janine's new lifestyle. She's got herself a flashy motor too! But with Janine's hit and run history, we wouldn't advise either Kim or Ricky to get too close.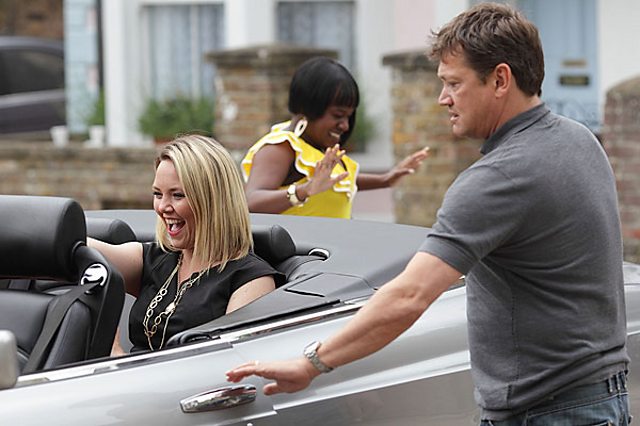 Turning heads

Has a glammed-up Lauren finally caught Ryan's eye? She's certainly dressed to impress, but will it be enough to woo him? He's probably got other people to deal with first though...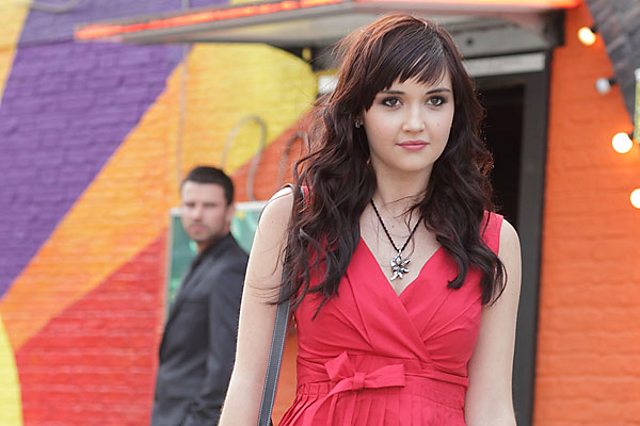 Where there's a will, there's a way

Newcomer Norman could hold the key to Ricky and Janine's future. Can pleading Pat persuade him to help?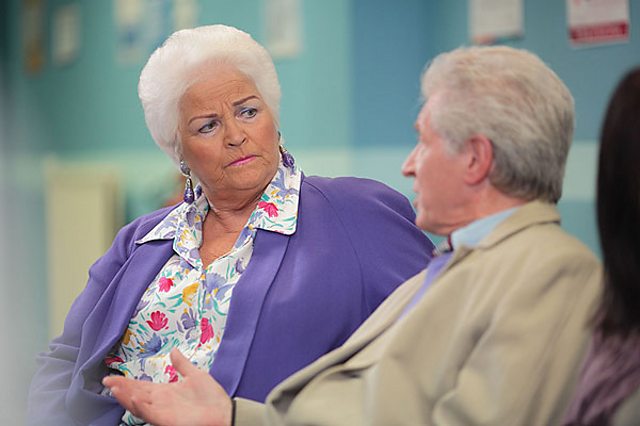 Happy birthday?
Denise may have blown out his dad, but Bobby Beale isn't going to let that upset his birthday bash. Let's hope dad hasn't baked him a fish cake...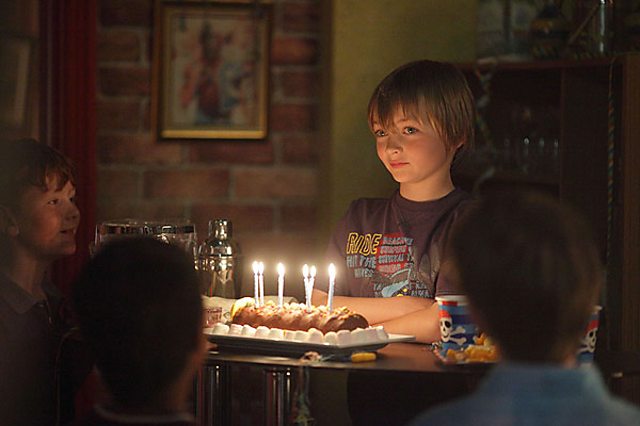 Pregnant pause

Tanya's stopped in her tracks, as a snooping Rainie reveals what she's found out about Greg. Just what has he been looking at on the Internet?