This week on EastEnders. Wedding bells ring.... but will both grooms make it to the altar?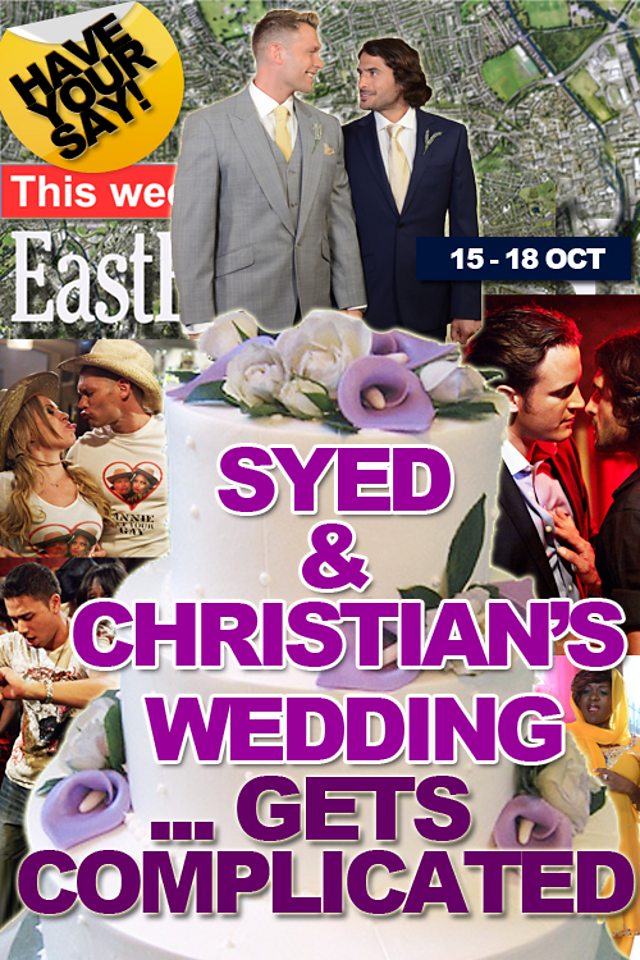 Plus, love blossoms for another pair of Square lovers when Fatboy becomes Denise's knight in shining armour... but will there be a repeat performance?
Roxy and Christian fall out. Will she support her best mate in his hour of need?
Tell us what you think of this week's episodes in the comments section below!